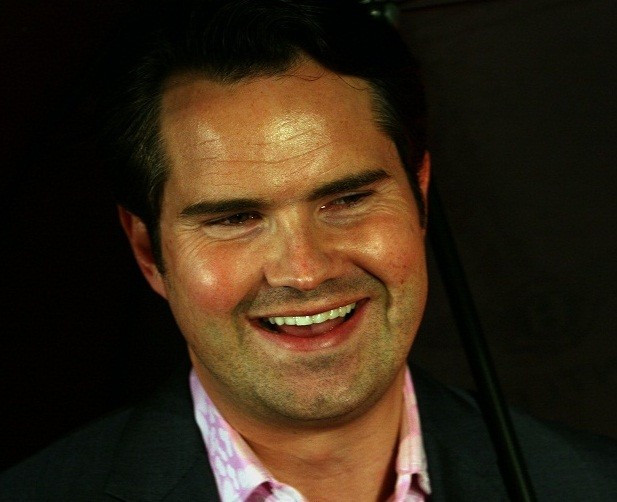 Jimmy Carr made up for being two hours late to one of his gigs by buying a round of drinks for everyone in the audience.
The comedian was scheduled to play King George's Hall in Blackburn at around 7:30pm, but was severally delayed after his train broke down on his way to the venue.
The 42-year-old kept his fans updated on his journey on Twitter. He wrote: "Train broken down on the way to Blackburn. But the show must go on. Sure hope I'm funny when I get there.
"I'm on my way. Show in Blackburn will start at 9.30pm. Sorry for the inconvenience. Show must go on.
"Sorry for the delay Blackburn - hope I'm not spoiling your Friday night. Have a drink on me while you wait. See you around 9.30pm."
According to The Sun, the 42-year-old kept to his word and ended up shelling out more than £4,000 on drinks for his audience.
He added: "Never been this late for a show. Knowing my audience & knowing Blackburn there's gonna be a fair bit of heckling. Can't wait...but had to & now the taxis gone the wrong way. I am on my way - but will anyone still be there? So sorry Blackburn.
"Blackburn thank you for your patience, it was a late night but what a fun gig. I'm not sure I was worth the wait but you were worth the trip."
Carr was criticised in 2012 after he was found to have saved £3.3m by using a tax avoidance scheme. Though legal, Prime Minster David Cameron described the K2 tax scheme which allowed Carr to only pay 1% income tax as "morally wrong".