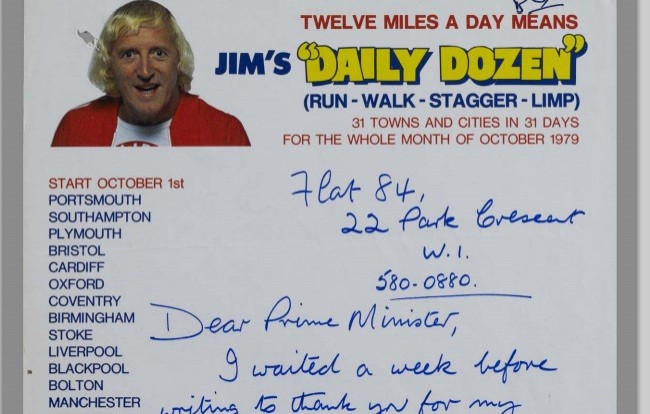 Sex predator Jimmy Savile used his fame to influence Margaret Thatcher, reveal newly released files.
Savile wrote to the then Prime Minister saying how much he loved her and asking her to push for tax breaks on charitable donations.
The disgraced TV legend and Thatcher enjoyed a warm relationship in the late 1970s and early 1980s, when he was campaigning for Stoke Mandaville hospital, in Buckinghamshire.
The formerly secret files show that Thatcher referred to Savile informally as 'Jimmy.' Meanwhile, Savile was able to get private meetings with the PM, reveal the Downing Street communications from the National Archive.
But certain details still from the documents remain hidden from public view. Four documents were censored by the Cabinet Office when the Savile scandal was breaking earlier this year. The redactions were made because the information was private or provided in confidence, a National Archives spokesman told IBTimes UK.
After being invited to lunch with Thatcher, Savile wrote in one missive: "My girl patients pretended to be madly jealous and wanted to know what you wore and what you ate. All the paralysed lads called me 'Sir James' all week. They all love you. Me too!"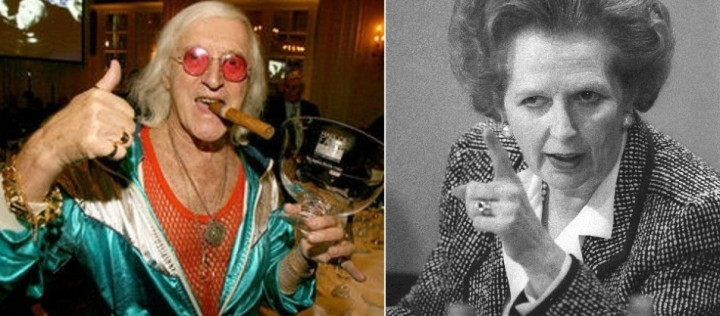 Lobbying by Savile for his favourite causes appeared to bear fruit, as the government cut to four years from seven, the period of time after which charitable donations became eligible for tax relief.
A lump sum of £500,000 was also donated to Stoke Mandaville hospital by the government.
Earlier this year, Savile's reputation was destroyed when hundreds of allegations of sex abuse were leveled against the deceased entertainer. Among them were reported fears that he sexually molested corpses on hospital grounds.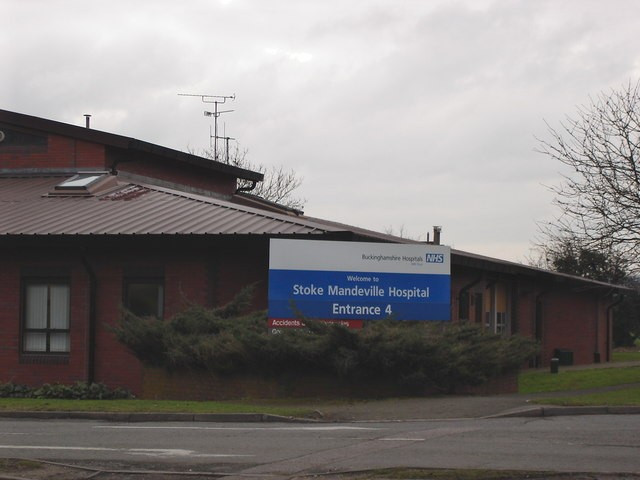 It emerged the he spent hours alone with bodies of recently deceased patients thanks to having keys which gave him privileged access to hospital rooms.
Metropolitan police investigating claims against Savile have said they accept as true claims made by his alleged victims, due to the sheer volume and detail of the allegations.
But before the death last year, Savile enjoyed a reputation as a legendary TV personality and charity fundraiser. The star was invited by Thatcher to the prime minister's residence of Chequers to spend new year's eve there, 11 years in a row.
The National Archive released the documents from storage at Kew, in west London, under the 30 year rule.