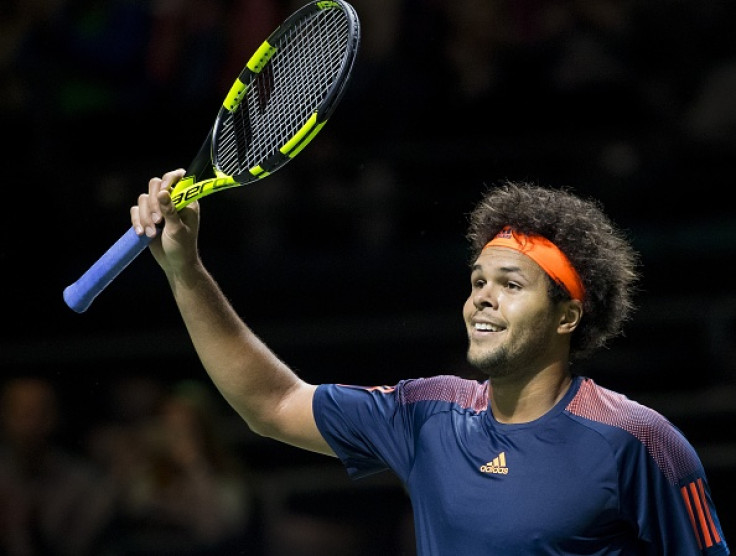 Jo-Wilfried Tsonga came back from a set down to triumph over Belgian third seed David Goffin in the Rotterdam Open final.
Tsonga, who was seeded sixth, beat Goffin 4-6, 6-4, 6-1 in under two hours to win his 13th title. It was also the Frenchman's first ATP title since September 2015 where he last won the Moselle Open in Metz, France.
The 31-year-old will move up to 11th in the world rankings and spoke after the match about the effort he has put in.
"I'm really happy," he said as quoted on Tennis World USA. "The last couple of months, I put in a lot of effort to come back to this level. It's a huge reward for me and it gives me new expectations for the rest of the year."
"I changed my serve and worked a lot on my backhand and my returns. I also changed my strings. There were many things to improve my game and do things better.
"Today it's a reward and I will try to be better and better. In the second set, I had another mentality on court. I was more aggressive and it made the difference."
Goffin on the other hand, lost his second ATP final in a row, following his loss to Grigor Dimitrov in the Sofia Open. However, he will now enter the top 10 in the rankings, becoming the first Belgian to do so.
"It was a great week in the end," Goffin said. "There was a lot of emotion this week and I won a lot of matches."
"I was a bit tired today. I started the final really well, but in the end Jo played better than me, especially in the third set. Of course I'm disappointed, but I played some good tennis and will be in the Top 10 on Monday."
Meanwhile, Japan's Kei Nishikori was upset by Alexandr Dolgopolov in the final of the Argentina Open. The Ukrainian beat the world number five 7-6, 6-4 on clay to win his third ATP title after a five- year drought.