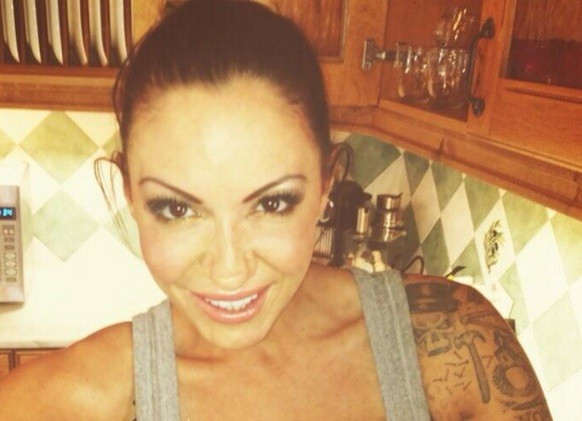 Jodie Marsh has opened up about the terror she felt when she was sexually attacked by a man at the age of 20.
The glamour-model-turned-bodybuilder revealed her ordeal at the hands of a nightclub bouncer, while promoting a new documentary about prostitution.
Speaking to The Sun, the 34-year-old said she feared for her life when the 6ft 3in, 20-stone man turned on her in her flat in Brentwood.
"I was attacked. I thought, 'He'll rape you, he'll kill you,'" she told the publication. "Even thinking about it now, I feel absolutely sick."
Marsh added that she had invited the man back to her flat - but within minutes he had turned nasty.
"We started kissing but he took it too far. He ripped my trousers off and ripped my knickers off. He pulled them off so hard he cut the back of my legs.
"He was screaming at me, he was in a red mist. He was fully clothed but his c*** was hanging out of his trousers.
"He was like, 'We are having sex,' and I was begging, 'No, no.'"
Marsh managed to scare the attacker off by telling him that her father lived next door and would hear them. Although she escaped, he continued to stalk her for a further three months.
"I was terrified of him and he was so big," she said. "I didn't even tell my mum and dad. I was young. I was 19 or 20, I didn't tell anybody. I was just so scared."
"He was huge, about a metre wide and on steroids. There is no way I could have fought him off.
"As he attacked me, I saw it switch in his eyes and I knew he was sinister and he would 100 per cent carry it through and rape me if I couldn't find a way to stop him."