John McAfee set to keynote London tech conference to preach merits of blockchain
McAfee has long been a supporter of virtual currency – if not always Bitcoin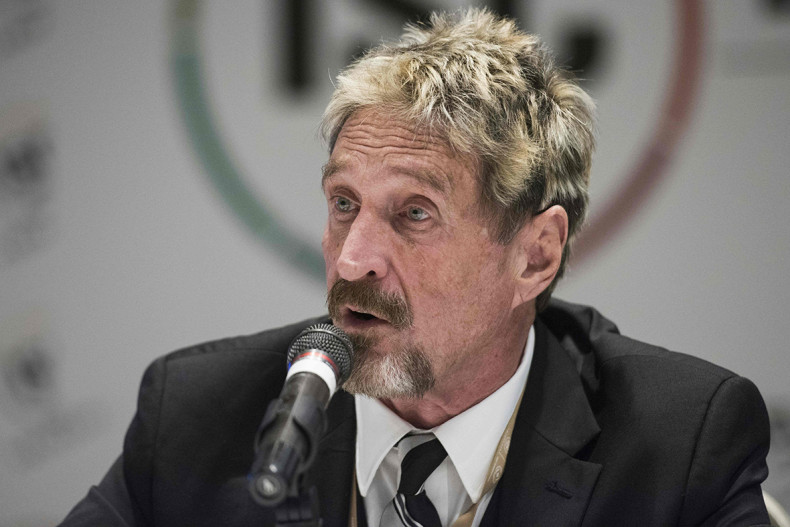 You may have heard of John McAfee – part tech entrepreneur, part cybersecurity expert and part libertarian presidential candidate. He is renowned for his bullishness, outspoken attitude and often outlandish claims about hacking, online security and cryptography.
Now, his company, MGT Capital Investments, has announced McAfee will appear at the Blockchain: Money conference in London this November. The two-day event, as noted on its website, will focus on emerging fintech markets, cryptocurrency initiatives, blockchain, and real-world use cases.
"The blockchain will be central to nearly every aspect of cybersecurity, from wire transfers, to send and receive authentication, to secure voting systems," McAfee, who will keynote the event, said in a release. "It will become the cornerstone of virtually all digital transactions."
In addition to McAfee's speech, the Blockchain: Money conference will welcome a slew of other speakers including Eva Kaili, a member of the European Parliament, Fabian Vandenreydt, the global head of securities at Swift and Anthony Macey, head of blockchain research at Barclays bank.
While the UK, especially London, has continued to be a thriving fintech hotspot and the UK government has remained supportive of the potential of blockchain technology. One 2016 report found the sector attracted £524m ($644m) in investment last year and currently employs a 60,000-strong workforce.
McAfee has long been a supporter of virtual currency – however, not always of Bitcoin. "I think electronic currency is inevitable. Let's face it, Pandora's Box has been opened, it is here. Whether or not it is Bitcoin is the question," he said in an interview earlier this year.
"There are tremendous technology problems with Bitcoin," he continued. "I'm not sure it will be Bitcoin but there will be an electronic currency and it will be universal and we must accept that fact. There will also be a huge anonymity component and governments must accept that and try to find ways to fund themselves."
MGT Capital Investments claims to be in the process of acquiring a "diverse portfolio" of cybersecurity technologies. However, stock did take a tumble (by roughly 40%) back in September after being served a subpoena from the Securities and Exchange Commission (SEC). At the time, this news reportedly caused tens of millions in losses to investors.
Despite these alleged troubles, the firm has invested heavily in staff with experience in the fintech sector. Back in June, McAfee appointed Bruce Fenton, the executive director of the Bitcoin Foundation and founder of Atlantic Financial, to his Cryptocurrency Advisory Board. "Bruce is renowned as a Bitcoin innovator," McAfee said at the time.