Jolla Smartphone Attracts Interest From Around the Globe
As Jolla prepares to launch the first smartphone running its own Sailfish operating system, the Finnish company reveals it has attracted pre-orders from 118 countries and will complete a second funding round "within weeks."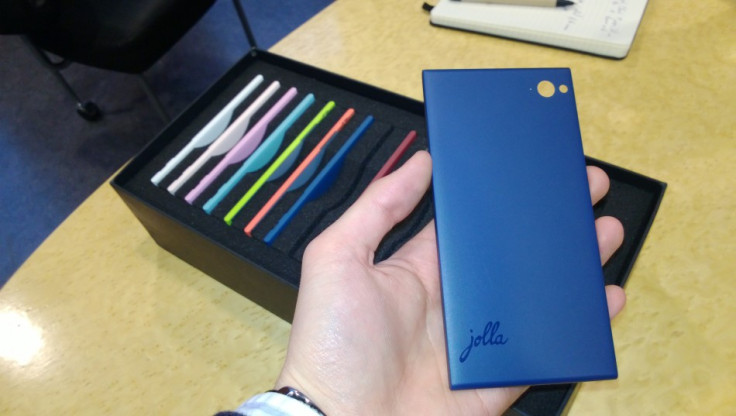 Speaking to IBTimes UK at the company's Helsinki headquarters, Jolla CEO Tomi Pienimäki said the as-yet unnamed smartphone has been pre-ordered from customers in 118 countries, although he refused to give more details about the volume of orders apart from saying they are "very exotic places."
Pienimäki also revealed that Jolla, which he became CEO of in May, will be completing its second round of investor funding "within weeks" and that the Sailfish operating system, developed off the back of Nokia's ill-fated MeeGo project, is almost complete.
Must Read: 'Try Quick, Fail Quick, Pivot': Inside Finland's Tech Startup Industry
Based in an almost deserted office building previously used by Nokia, Jolla has gained widespread media attention since first revealing Sailfish in late 2012, as consumers the world over are excited to see what an alternative to Apple and Samsung might look like.
Humble
Despite using the motto "we are unlike", if Jolla and Pienimäki could be described in one word it would be humble. Pienimäki knows customers and the media are watching closely, hoping for an upset to the Apple/Android dominance, but he doesn't want to draw too much attention to his company.
Incredibly quiet and a little shy at first, Pienimäki explained: "More than a billion smartphones are sold yearly and of course this figure is growing all the time, and we are aiming at a small piece of that market. It doesn't have to be a big piece.
"We are still very humble, we know what we can do but we don't want to say it too loud. What stands out is our communication, that we are human. We just say what we have and that's it."
Personalisation
What Jolla has is a smartphone with a 4.5in HD screen, 8-megapixel camera, 4G and a dual-core processor. During an hour with some pre-production prototypes (the final model will have a smaller bezel), we found the phone to be much like any other.
But turn it over to the Other Half, of which Jolla had a box of 12 in different colours to show off, and the phone's uniqueness starts to shine through. Jolla could create a different Other Half for each network it sells the phone through, instructing the device to download carrier-specific apps when the cover is first attached; alternatively, brands could design an Other Half which would download and install a matching user interface when connected.
Pienimäki said: "Personalisation is important to us and because of this we can offer different options with our business partners. This also opens up possibilities for operator chains and retailers to each offer something unique."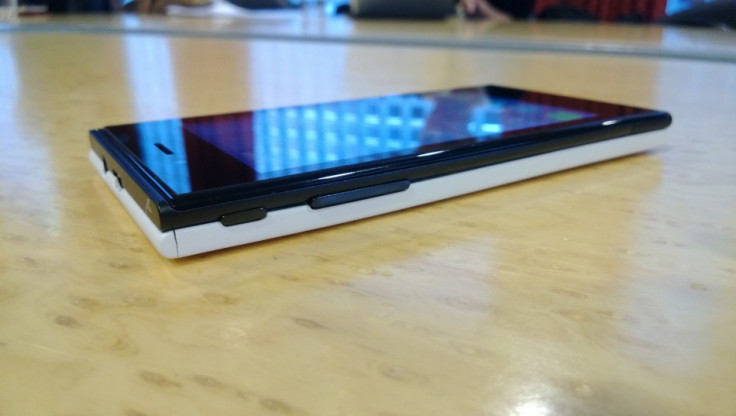 Another use for the Other Half would be a way to use one device for work and personal use. Connect your work Half and the phone could be configured to make your work email and calendar more prominent, hide your games, and mute social network notifications; attach your home Half and this could be set to mute and hide all work apps.
Pienimäki told us Jolla doesn't yet have plans to license the Other Half to third parties, but admitted that this could be a future possibility, opening the door for brands to create covers which would alter the user interface to reflect their design and logo.
But there could also be practical uses for the Other Half: "We already had one guy contact us proposing that it should have a solar panel. There are already a lot of things which we didn't talk about and now people are proposing 'oh you should do that.' This all gives a lot of freedom for the future."
Gestures
Also unique to Jolla is its Sailfish operating system and the number of gestures needed to navigate around it.
The interface is a vertical list with your home screen of open apps at the centre, options based on the app you're currently viewing above, and access to more applications and the app store below. Thumbnails of open apps (as shown below) are interactive, so a swipe from left to right over the phone app opens a dialer, for example, while simply tapping it would open your contacts list.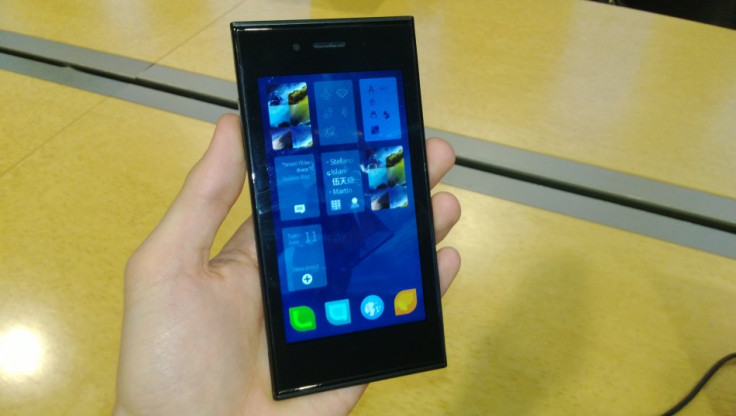 Home is accessed with a swipe to the centre from either the right or left edge of the screen. There are no physical buttons apart from the power button and a volume rocker, and in our brief time with Sailfish we repeatedly tried to press a Home button that wasn't there.
Jolla admits that Sailfish has a "two or three day" learning curve, but is confident that this solution is better than some rivals; both Pienimäki and company CTO Stefano Mosconi were keen to say how "unnatural" the gestures of BlackBerry 10 feel to them.
Looking ahead, Pienimäki says Sailfish will receive regular updates, version two is already being developed, and although the phone will be sold in Europe for €399 (£340) China is "very important" to the company, which has partnerships in place with networks D Phone and China Fortune, negotiated through its Hong Kong bureau.
The Jolla smartphone can be pre-ordered now, production is due to start at the end of June, and the company hopes to deliver the first handsets before the end of this year.
© Copyright IBTimes 2023. All rights reserved.