Thousands of journalists attending the US presidential debate at Long Island's Hofstra University struggled to access the internet as the debate organisers insisted that they shut off their personal hotspots and hand over $200 to access the university's Wi-Fi service.
According to several news outlets, journalists were asked not to use any personal Wi-Fi hotspots as well.
Politico's Kenneth Vogel tweeted that the debate organisers had people roaming around the venue with a nearly $2000 hand-held device to actively search for hotspots and disable them.
Vogel said it did not seem that anyone was actively jamming the Wi-Fi signals. However, the organisers did warn press members using their own hotspot would have their credentials revoked and be "tossed" from the debate venue.
Although charging for services and rentals is not uncommon at the debates, they have got more expensive since Hofstra University hosted the debates back in 2012.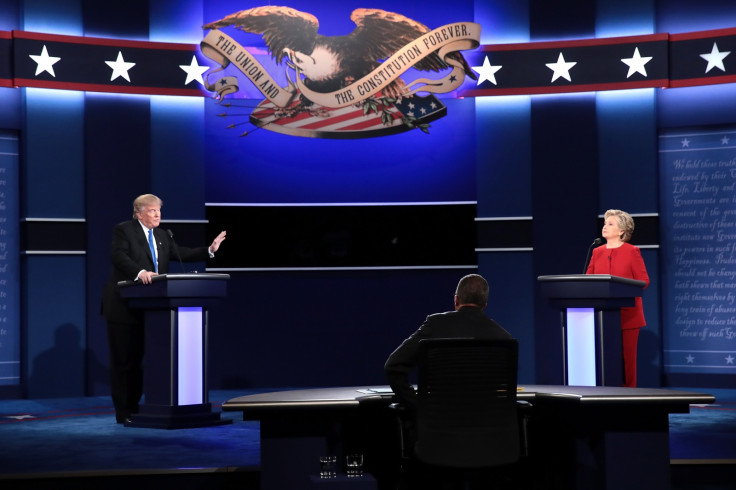 Hofstra's rate card for media services this year shows that besides the $200 Wi-Fi, the university also charged $325 for a tethered internet connection, or $600 for the wired internet as well as a landline telephone. For $3,500, a team of 20 people could all connect to the Wi-Fi with an unlimited number of devices.
Some media members also reported that the internet connection went down for some time during the event.
In 2015, the Federal Communications Commission said that "willful or malicious interference with WiFi hotspots is illegal", and cracked down on hotels and convention centres that blocked Wi-Fi hotspots to make guests pay for internet service.
In October 2014, the FCC fined Marriott $600,000 for blocking customers' personal Wi-Fi hotspots at a branch in Nashville, Tennessee. In November 2015, the commission proposed a $718,000 fine against MC Dean for alleged Wi-Fi blocking at the Baltimore Convention Centre.
The FCC also proposed a fine of $25,000 against the Hilton Hotels chain "for apparently willfully and repeatedly violating a commission order by failing to respond to the bureau's letter of inquiry and obstructing the Bureau's investigation into whether Hilton willfully interferes with consumer Wi-Fi devices in Hilton-brand hotel and resort properties across the United States".
However, some experts say that Hofstra may not be in violation of the FCC's regulations as long as the university wasn't jamming signals.
"It does not sound legal in that they shouldn't dictate how you use Wi-Fi and it would be hard to prove or enforce," Rashida Richardson, legislative counsel at New York Civil Liberties Union, told Wired. "However they may have rights as owners of private property that makes this unclear."
IBTimes UK has reached out to Hofstra University and the FCC for comment.