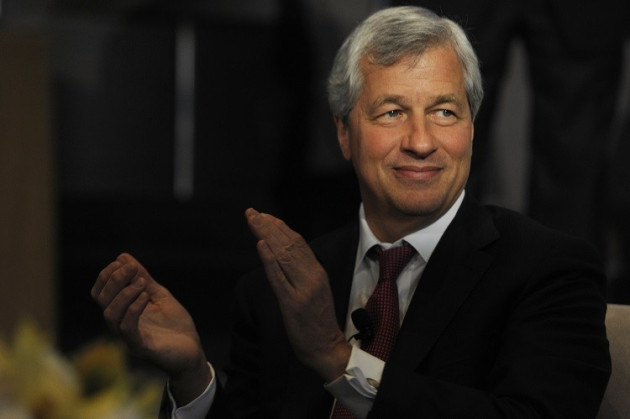 JPMorgan's chief executive Jamie Dimon has announced he is "so damn proud" of the bank despite the firm facing billions of pounds in further fines and settlements.
Despite the bank sealing a tentative $13bn (£8bn, €9.5bn) settlement with authorities, to put an end to government probes over mortgage products, Dimon said JPM is still "doing great stuff."
"I am so damn proud of this company. That's what I think about when I wake up everyday," said Dimon in a TV interview.
"260,000 people around the world are doing a great job for our clients. We're gaining market share.
"We're doing great stuff. We're trying to get our problems behind us."
Although JPM sealed the bumper deal at the weekend, Dimon allegedly begged and complained to the US Department of Justice over how the government will not end its criminal probe into the bank over mortgage related issues.
Billions Set Aside
JPM has set aside a total of $23bn to pay for legal issues, and faces more than a dozen probes globally.
However, putting an end to the criminal aspect of the investigations has become as a top priority for Dimon, after the bank was hit by $9.2bn worth of legal expenses - which resulted in the US banking giant posting its first ever quarterly loss under his leadership.
The bank already stumped up nearly $1bn in fines related to the London Whale trading scandal, which has cost the bank billions of dollars in legal losses.
On the same day JPM was ordered to refund $300m to customers after US regulators ruled that two million clients were harmed by the bank's debt collection procedures and other credit card practices.
The refund order is not a fine, however, so regulators and prosecutors can still slap JPM with financial penalties in the future.