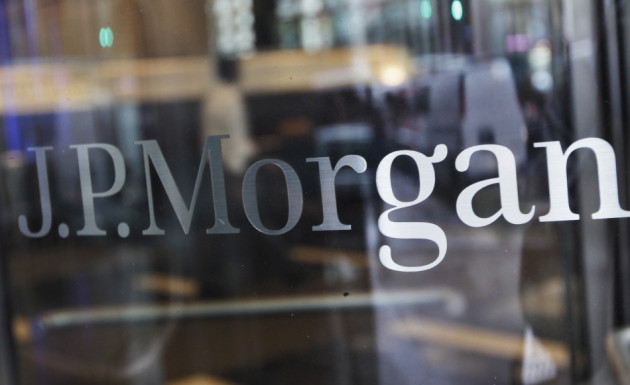 JPMorgan Chase & Co. said its fourth quarter profits rose more than expected and cut the pay of its CEO Jamie Dimon by more than half after a multi-billion dollar loss suffered by the so-called London Whale trading scandal last spring.
Net income for the three months ending in December was $5.7bn, or $1.39 per share - a 53 percent increase from the same period last year. Quarterly revenues were around $24.4bn, the bank said in a statement on its website. The figures compare to a Thomson Reuters estimate of $1.16 per share and $24.42bn in revenues. Dimon will receive around $11.5m in compensation for the 2012 financial year, the bank said, less than half of his 2011 pay of around $23m.
"We are particularly proud that, through the turbulence of recent years, we never stopped serving clients and investing in the future of our franchise - opening new offices and branches, adding bankers in key markets, innovating and gaining market share," Dimon said in the statement. "Challenges still exist, but as we look forward to 2013, we remain optimistic."
Full year net income rose to $21.3bn - a third consecutive annual record.
JPMorgan shares were little changed at $46.47 each in New York following a 1 percent gain Tuesday. The shares have risen 32.16 percent over the past year.
The report also includes recommendations for new rules and governance of the bank's London-based Chief Investment Office, which racked up losses of more than $6.2bn linked to the so-called "London Whale", Bruno Iksil, who placed bets in the global credit derivatives market.
"The board views the CIO losses as a serious mistake by the firm," JPMorgan said. "As CEO, Mr. Dimon bears ultimate responsibility for the failures that led to the losses in CIO."
Dimon referred to initial reports of CIO losses as a "Tempest in a teapot" - a comment he later regretted.
"Every company has an investment portfolio and it is our job to manage that wisely to hedge our exposures," he said on 13 April. "We are a large company so the transactions will be complex and sophisticated."
JPMorgan will set aside around $656m - less than half of its provision for the third quarter - against potential credit market losses.
The bank is also facing a Financial Services Authority investigation into whether any rules were broken after the Inskil losses.
The FSA confirmed in an statement that it is liaising with US regulators to conduct a "formal enforcement investigation" into the trading losses, since the bad credit derivatives bets were conducted in the bank's Chief Investment Office in London. The second-largest US bank was also ordered to overhaul its risk management systems, control and practices by domestic regulators.
Initially, the bank estimated between $2bn and 3bn worth of losses but the number has since risen to $6.2bn in total.
Meanwhile, the New York Federal Reserve Bank and the Office of the Comptroller of the Currency ordered JPMorgan to strengthen its risk management and auditing controls, after the London Whale loss provided a keystone example of excessive risk limits.