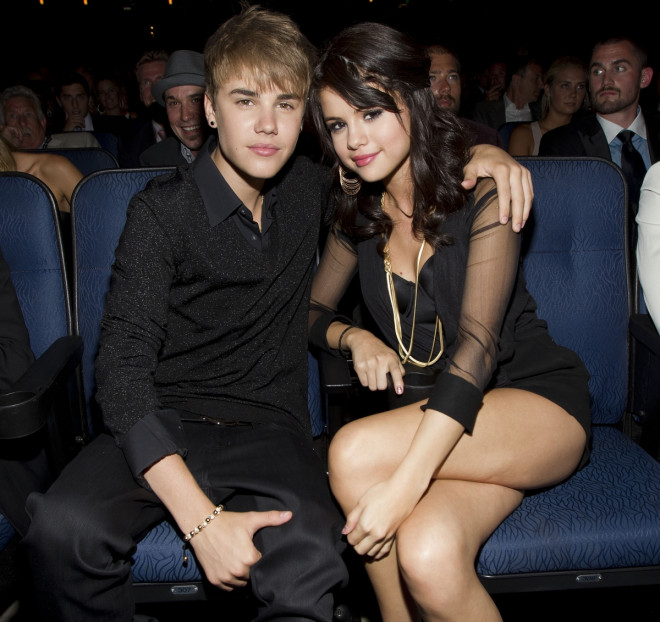 Selena Gomez is reportedly giving former boyfriend Canadian pop star Justin Bieber the silent treatment.
According to Hollywood Life, Bieber is "enraged" that the 21-year-old Come And Get It singer is not answering his calls.
"Justin is spiralling out of control because he doesn't know how to deal with his emotions. He is enraged that Selena is not answering his calls and is totally avoiding him," a source said. "He is used to having whatever he wants and is beyond frustrated that he's not getting his way."
The 20-year-old Baby singer is expelling is anger on anyone who comes on his way, including rumoured new girlfriend Spanish model Yovanna Ventura.
"He's taking it out on innocent people including Yovanna whom he has completely dumped because he got mad at her because she couldn't change her plans at the last minute to see him," the insider revealed.
Another source told the gossip website that Gomez either wants Bieber to prove his commitment with a proposal or to leave her to move on without him.
"He really needs to proves he can step up to the plate - like an engagement ring might do it. Otherwise she's done and she just wants to let it go," the insider said, adding, "She doesn't even want to hold a grudge, she just wants to close that chapter of her life."
This news comes after reports emerged that Gomez unfollowed As Long As You Love Me singer and the Jenner sisters on Instagram after she discovered Kylie sent racy images of herself to Bieber.