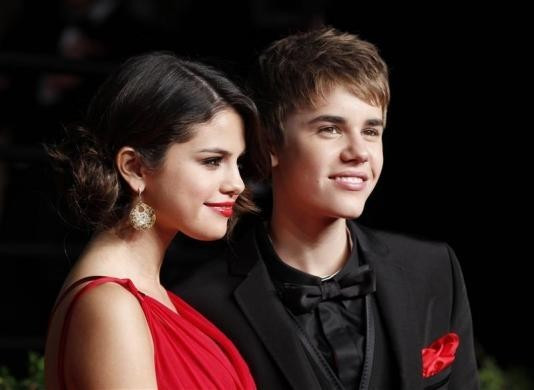 Canadian pop star Justin Bieber is reportedly upset that former girlfriend Selena Gomez has moved on - with One Direction's Niall Horan.
The 21-year-old Come And Get It singer was recently spotted enjoying a night out with Horan in London.
According to Hollywood Life, Bieber is "terrified of ultimately losing the best thing that ever happened to him".
"Justin feels like Selena is totally dissing him by hooking up with Niall," an insider told the website. "He has a double standard. It's alright if he hooks up with other people, but not if Selena does."
The former couple were seen together in January, riding Segways near Bieber's Calabasas home, a year after their highly publicised split. Recently it was reported that Gomez was hoping that Bieber will reach out to her on Valentine's Day.
"He really didn't think Selena would make such a big deal out of not getting any Valentine's Day gift from him," the source added. "Yes, now he regrets not reaching out to her. He's going to act like the hook-up between Selena and Niall wasn't a big deal, but deep down he is totally bummed. She is still the love of his life."
However, Gomez is not ready for a serious relationship.
"Selena is happy but it's not looking like a huge relationship is going to come out of this recent hook-up. Friends with benefits is what she likes at this time," another source told Hollywood Life. "She'll hang out with him again because he will be able to take her to some special places."