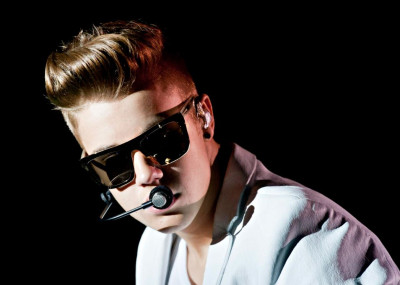 Canadian pop musician Justin Bieber's house was raided by police with regard to his involvement in an egg-throwing incident to a neighbour's home.
A dozen officers from the Los Angeles County Sheriff's Department reached his Calabasas, California residence to execute a search warrant.
The vandalism damage is estimated to be approximately $20,000.
"It's a felony crime; I get that it was done with eggs, which makes you feel that it's a lower-level crime, but a felony crime is a felony crime, no matter how you commit it," Lt. Dave Thompson said, "and this crime rose to the felony section, and a judge signed a search warrant saying we should go get evidence related to the felony crime."
Thompson also revealed why about twelve investigators were involved in the search.
"In these types of situations we don't know what we're going to confront. We don't know who's staying at the house, and we don't know who may be under the influence of anything, and so it's always better to err on the side of safety," he said. "And we did contact seven or eight people in the house, so I was thankful we had 12 detectives."
Meanwhile, Bieber's friend, identified as rapper Lil Za, real name Xavier Smith, was arrested for allegedly possessing cocaine. However, authorities later said they were testing it to verify its contents.
"He [Bieber] has not been arrested, nor has he been exonerated," Thompson said.
The Baby singer's producer and friend Maejor Ali, expressed his anger on the investigation and tweeted, "Shame on you LA County sheriff office and shame on the judge who signed a search warrant for investigating egg- throwing in Calabasas."
"Meanwhile people in Urban communities have a hard time getting ONE officer to come out for DANGEROUS crimes ..So many unsolved murders/rapes," he added. "Thousands of tax payers dollars were just WASTED by sending 12 ARMED officers with GUNS DRAWN in Justin Bieber's home to search for Eggs."