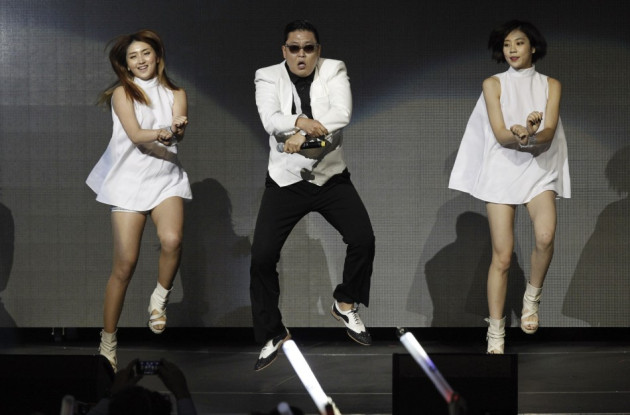 Korean rapper Psy's monster-smash Gangham Style racked up its billionth view on YouTube today (Friday).
The milestone was supposed to be greeted by a brand-new website, counting down the seconds to the moment when the magical 1,000,000,000 views was reached.
However, the fledgling site was hacked by sellers advertising hard-core pornography and prostitutes within hours of going live.
The latest landmark continues an extraordinary period of success for the madcap dance hit, which last month became the most-viewed YouTube hit of all-time, passing Justin Bieber's song Baby.
The video broke the all-time YouTube 'like' record in September, surpassing the 1.57m likes for LMFAO's Party Rock Anthem. More than 4m comments have been posted beneath the video.
Meanwhile, the dance coined by 34-year-old Psy for the video, in which he pretends to ride a horse, has been mimicked by seemingly everybody, including Chinese artist Ai WeiWei.
As a result, the rapper has been catapulted to global stardom, having earned a reported whopping $7.9m from the tune.
Gangham Style was a hit from the day it was unloaded onto the web's most popular video sharing site, July 15. The video racked up 500,000 views on its first day, and the counter has not stopped climbing since.
The subject of Gangnam Style is a wealthy district in Seoul, Korea's capital city. The tune reportedly chides the area's affluence, but any satire is probably lost on fans from different cultures.
It remains unclear exactly how much Psy has made from the release. One analyst has suggested Psy has made $15m in the last three months alone.