Kanye West launches bizarre video game featuring his dead mother flying to heaven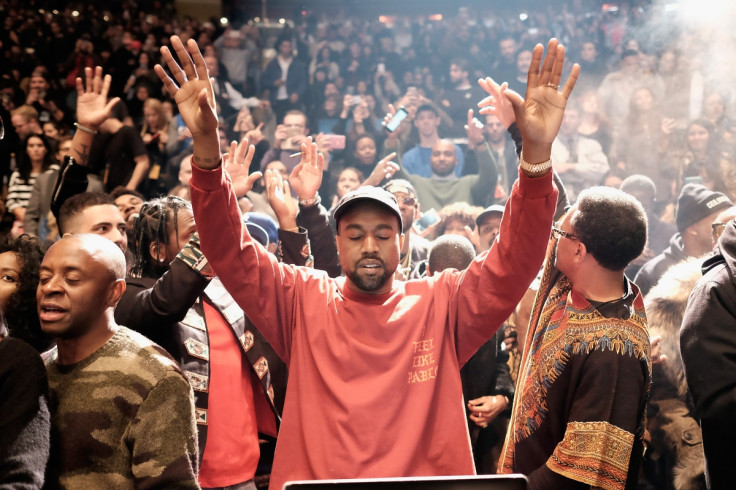 The 38-year-old husband of Kim Kardashian launched the trailer for his new game, Only One: The Game, which is named after a song he co-wrote with Paul McCartney. He debuted his Yeezy Season 3 fashion collection and his new album, The Life of Pablo in New York on Thursday 11 February. "I worked on a video game and I wanted to show y'all."
He told the Madison Square Garden audience: "The idea of the game is my mom travelling through the gates of heaven." The rapper added that the project was "not easy to do".
Donda was 58 years old when she died in 2007, a day after a plastic surgery procedure. The coroner's report, while unable to determine the exact "manner of death," found both vomiting and "medication use for pain" as contributing factors.
The trailer shows Donda riding on the back of a winged white horse before she also sprouts wings and flies upwards through a sky of fluffy pink clouds.
When the audience didn't show enough appreciation for the video, a disgruntled West said: "Y'all just be acting like that shit is regular." He then played the trailer again, hoping for greater respect from the crowd, telling them: "No, you don't understand. I go out and meet with everybody in San Fran, and they'll diss the f*** out of me.
"And I'll be like, 'I wanna make a game,' and they'll be like, 'F*** YOU.' That was hard to do, bro!"
West didn't reveal who the developer is, what platforms it will appear on, or when it will be released. There was mixed reaction on Twitter, from the profane to the poignant.
"Kanye can be a douchebag, but the love he has for his mother is cute. making a video game about her is a weird but a loving gesture", wrote one. Others were overcome with emotion: "Kanye's video game trailer was weird but it also made me tear up."
© Copyright IBTimes 2023. All rights reserved.