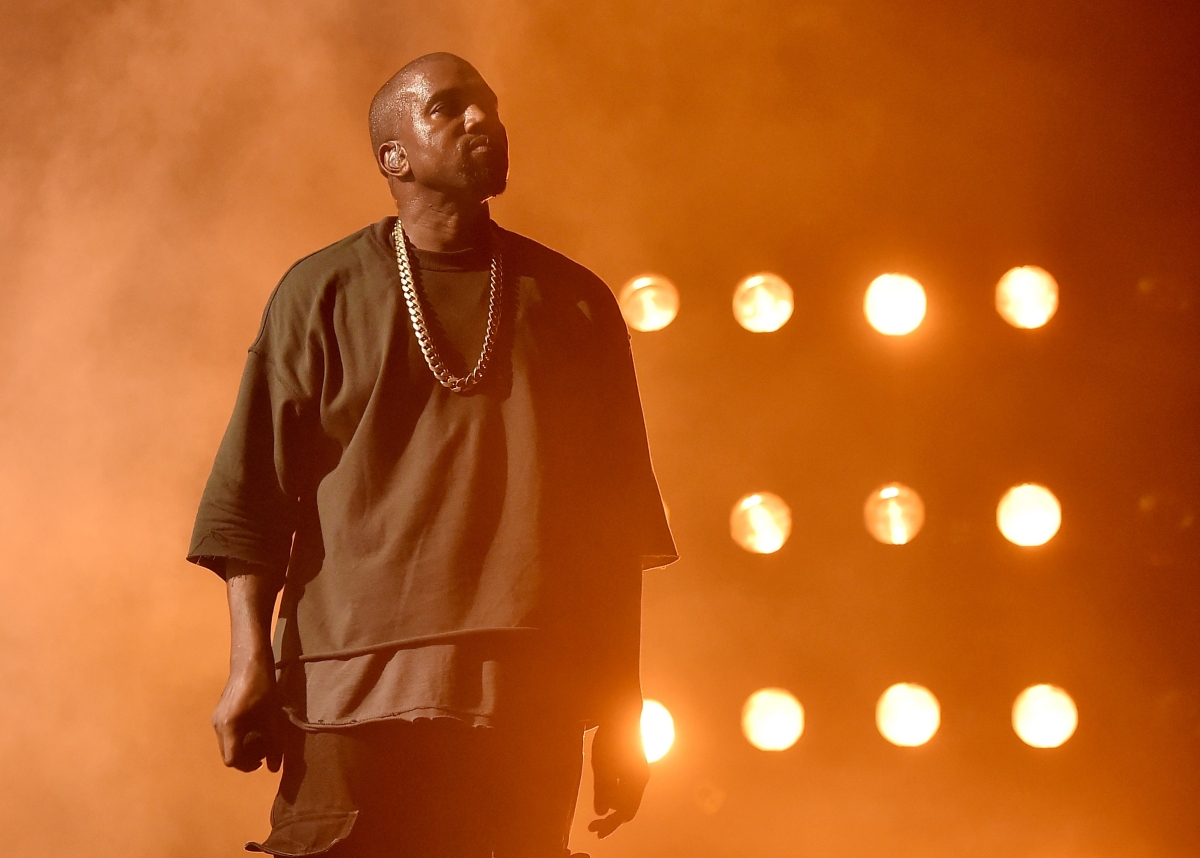 Kanye West has hit back on Twitter after facing a backlash following the release of a song in which he appears to embark on a misogynistic rant against Taylor Swift. The Yeezus star revealed the controversial lyrics to the song Famous, at his album listening party in Madison Square Gardens yesterday (11 February).
In the new single which also features Taylor's rival Rihanna, Kanye raps: "I feel like me and Taylor might still have sex. I made that b***h famous." After friends and fans of Swift reacted in shock at the song, West has responded by unleashing a tirade of tweets insisting that he 'did not diss' the 26-year-old singer and he has 'never dissed her'.
In the 16 tweet rant, he claims he had an hour-long conversation with the Trouble singer on the phone about the song and that she found it 'funny'. He alleges that he was quoting Swift when he states that he "made her famous" after the 2009 MTV Video Music Awards when he stormed the stage while Taylor was accepting an award.
During the incident, dubbed 'Imma let you finish', he demanded that Beyonce receive the award for Best Female Video while a visibly shocked Taylor looked on. In the tweets he writes: 'I'm not even gone take credit for the idea... it's actually something Taylor came up with. She was having dinner with one of our friends who's name I will keep out of this and she told him... I can't be mad at Kanye because he made me famous! #FACTS.
"Stop trying to demonize real artist. Stop trying to compromise art." He adds that his wife gave her blessing for the song and defends the use of the word 'b****' in the song, describing it as an 'endearing term' in hip hop.
Contrary to West's claims, however, Taylor was said to be stunned to learn of the inappropriate references to her in the song. In a strongly worded statement her spokesman said: "Kanye did not call for approval, but to ask Taylor to release his single Famous on her Twitter account. She declined and cautioned him about releasing a song with such a strong misogynistic message. Taylor was never made aware of the actual lyric, "I made that b***h famous."
The controversy appears to have reignited the feud between the two singers who had recently appeared to have reconciled with Swift turning the tables by presenting the Michael Jackson Video Vanguard Award at the MTV VMA's to the rapper who at the time, acknowledged he had been "disrespectful" to his fellow artists in the past .
The latest infraction has prompted Taylor's squad to come out in her defence. Gigi Hadid and Jaime King tweeted angry reactions to the song while the singer's brother Austin Swift shared a video of himself throwing his $950 Moonrock Yeezy Boost 350 trainers in the bin in outrage. "Getting a head start on some spring cleaning. Here we go again," he said pointedly.
Gigi, 20, who appeared in Swift's Bad Blood video, was spotted at the Yeezy Season 3 fashion show and listening party, clarified her position. "My attendance somewhere does not mean I agree with everything being said in the music playing there. My friends know of my loyalty," she tweeted.
Jaime King also showed her allegiance to Taylor, who is godmother to her baby son Leo Thames. She wrote: "I'm so sad right now & disappointed right now. I stand by my sister. Always."
Ruby Rose attacked West directly for his misogyny saying: "Too many lines crossed," she wrote. "If I put myself in the shoes of the women he has hurt recently. Victims of Bill Cosby, The Slut shaming, Amber... And now my dear friend Taylor.. Right before another huge moment for her... Can I still support him and call myself a feminist? A friend? No."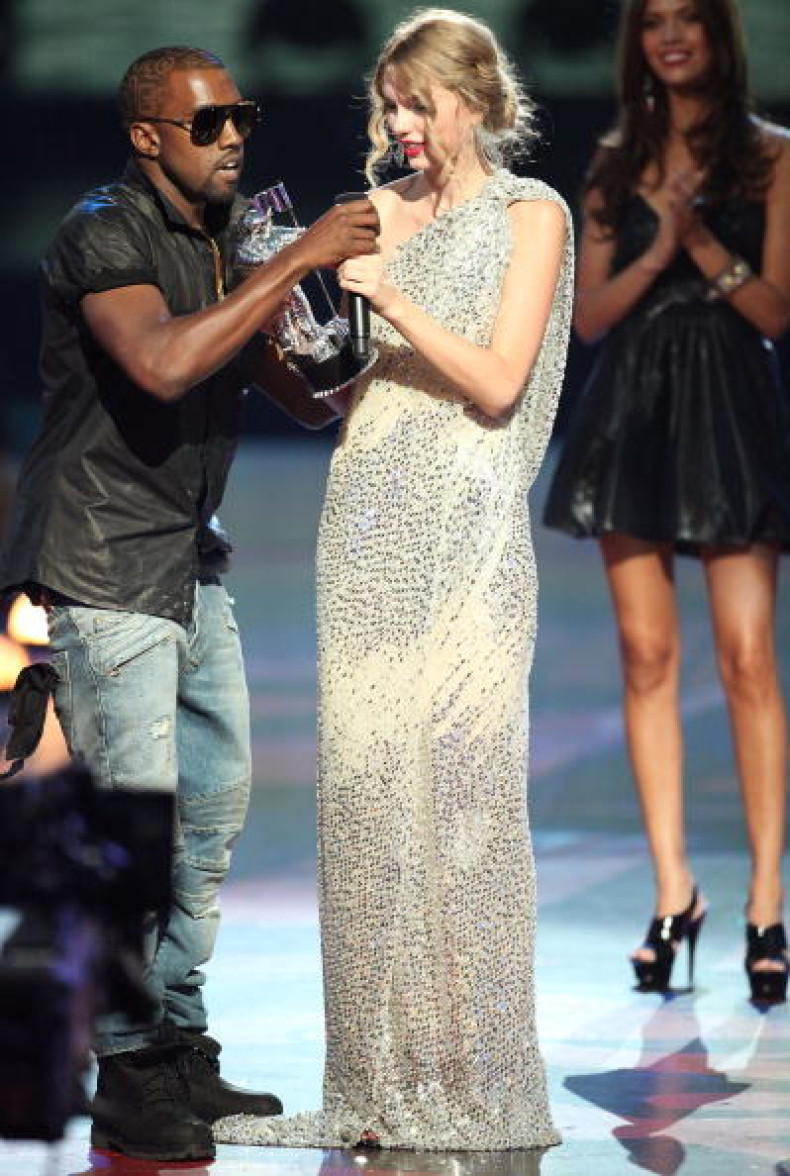 While Taylor Swift seems to be an easy target for West, he didn't even spare his own family, as he raps about his brother-in-law Rob Kardashian's relationship with girlfriend Blac Chyna crediting "sexercise" for his weight loss. "Blac Chyna f****' Rob, help them with the weight / I wish my trainer would tell me what I overate," he rapped.
Even wife Kim Kardashian's sex life gets a mention as he retaliates to former boyfriend Ray J, who in 2013 released the track I Hit It First. "I bet me and Ray J would be friends / If we ain't love the same b**** / Yeah, he might have hit it first / Only problem is I'm rich."
Kanye claims his wife was 'cool with it.' Taylor, however clearly was not. And neither are her fans.