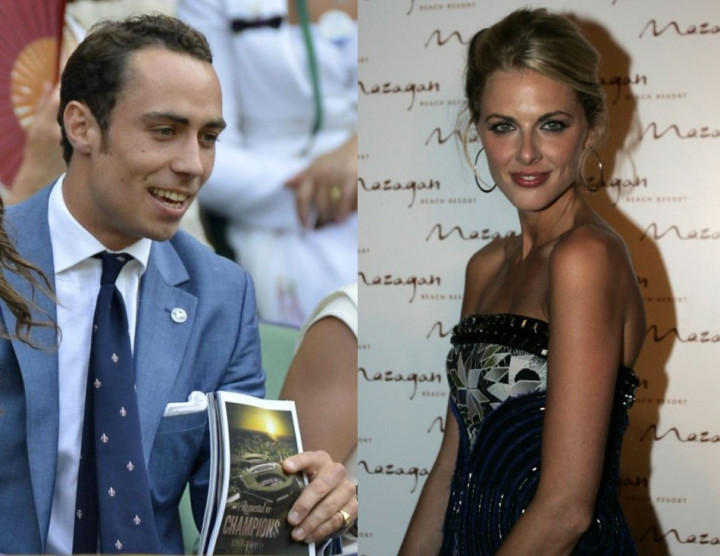 Kate Middleton's younger brother James is reportedly dating television presenter Donna Air.
According to the Daily Mail, James Middleton has been secretly romancing the 33-year-old since they met at a private members' club in London three months ago.
"It's still early days but James thinks she's great. They've been out together to a few places - but they always choose discreet restaurants where they are less likely to get spotted," a friend close to the pair said, "They have been dating for about three months. They enjoy each other's company and are getting to know each other."
Last month, Air took the 26-year-old entrepreneur as her date to New York socialite Heather Kerzner's birthday party at the Downtown restaurant in London's Mayfair.
"Donna thinks James is a kind and wonderful guy. He is a real gentleman and very generous and he is showing her a good time," another source added.
The former child star had a long term relationship with Damian Aspinall, son of zoo tycoon John Victor Aspinall, until July 2007. They have a nine-year-old daughter, Freya, together.
Meanwhile, following James's split from Australian Amy Bradshaw, rumours had started to circulate that he may be gay.
"Believe me," a friend told the Daily Mail in March, "anyone who has known James for any length of time would know that's nonsense. He's just a heterosexual 25-year-old who is in no rush to couple up and seems happy with the single life."
Another friend said, "If you've ever heard James talk privately about girls, you'd know he's not gay. But he's not that bothered by the rumours, either. He's quite 'metrosexual' so, in a way, he takes it as a compliment."
The Duchess's younger sister, Pippa Middleton is reportedly ready to settle down with her new boyfriend, Nico Jackson. The 35-year-old millionaire stockbroker bonded with Pippa during a family holiday on the Caribbean island of Mustique in January.