Pippa Middleton is reportedly ready to settle down. The youngster sister of the Duchess of Cambridge is believed to want a family, in good time, with her new boyfriend, Nico Jackson.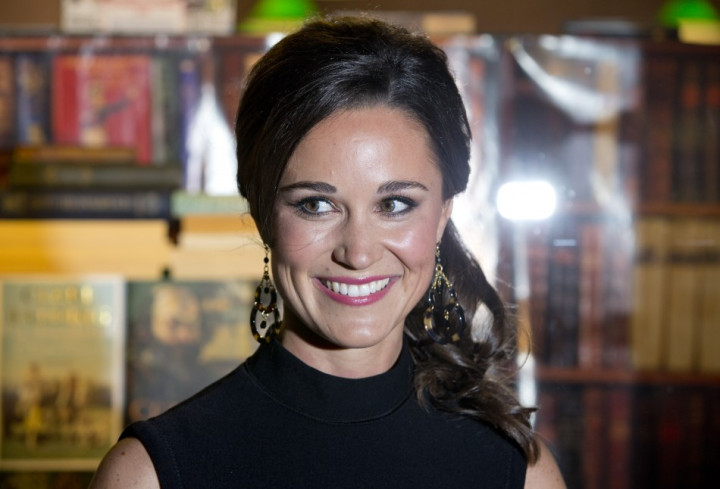 According to Now magazine, the 35-year-old millionaire stockbroker bonded with Kate Middleton during a family holiday in the Caribbean island of Mustique in January. He told Kate he was keen on the idea of a baby with her 29-year-old party-planner sister and wanted to be a father soon.
"They bonded over her baby and Nico told her how he feels about wanting a big family," a friend close to Pippa said, "He said he wanted to be a dad sooner rather than later. He was genuinely interested in Kate's wellbeing and very supportive about her pregnancy. Wills really liked him, too. Pippa's smitten with him. She was really delighted at how close everyone became during such a short space of time."
The couple's relationship first came to light after Chi magazine published photographs of Pippa, in an orange and pink bikini, holding hands with Jackson.
The two weren't shy in displaying affection publically and were spotted kissing at a Swiss ski resort, with one witness branding the public display of affection "aggressive". Pippa even met Jackson's parents at their home in Kent recently.
"She's over the moon at the moment," another friend said, "Her relationship is in a good place and she's with a man who makes her feel happy and secure. Although she's unlikely to start a family for at least a year, it's really sweet that she and Nico have talked about it."
Pippa has been linked with a number of high-profile bachelors. At the end of last year, rumours emerged she was dating the brother of a reality television star. She was also reportedly spotted on a date with James Matthews, the brother of Made in Chelsea star Spencer Matthews. Prior to that, she was in a relationship with Alex Loudon, a banker and former cricketer but the couple split in 2011, after the royal wedding.