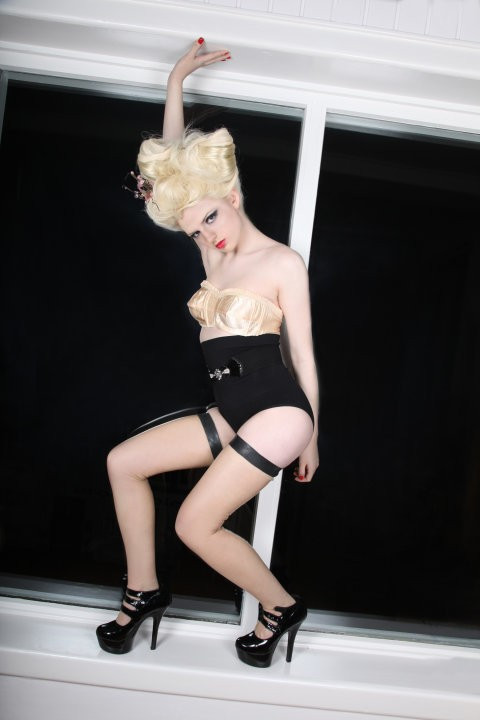 Katrina Darling, the 21-year-old second cousin of Kate Middleton, has agreed to pose naked for Playboy magazine.
Darling, who is famous for her revealing and seductive dresses, will feature in an eight-page pictorial in the September issue, scheduled to hit newsstands at the end of August.
"Katrina Darling, the second cousin of British royal Kate Middleton, is causing a sensation in the September issue of Playboy," Hugh Hefner, Chief Creative Officer of Playboy Enterprises, tweeted.
Darling recently quit as an analyst at Barclays bank to concentrate on a career as an exotic dancer. She knew that she wanted to be a dancer since the age of 17. In June, to celebrate the Queen's Jubilee, she performed a raunchy dance to the tune of God Save The Queen at Whiskey Mist nightclub, a popular hangout among the younger royals.
Darling has never actually met the Duchess of Cambridge, and says she did not know they were related until Middleton got engaged to Prince William.
She adds that it would be "awkward to meet Kate. I'm not sure what I would say in that sort of situation. But I'm sure we would find something to laugh about in it all."
From the pictures of Katrina, it looks like she is definitely a bold girl. When it comes to her personal life, Katrina said that she has been with her boyfriend for the last four years and is quite happy with him.
"I've been called god knows what in god knows how many languages. I try not to take the negative attention as a personal attack; I try not to pay attention. I try not try read the press too much, so I don't know what they're saying about me," Katrina told Social Lite Life.