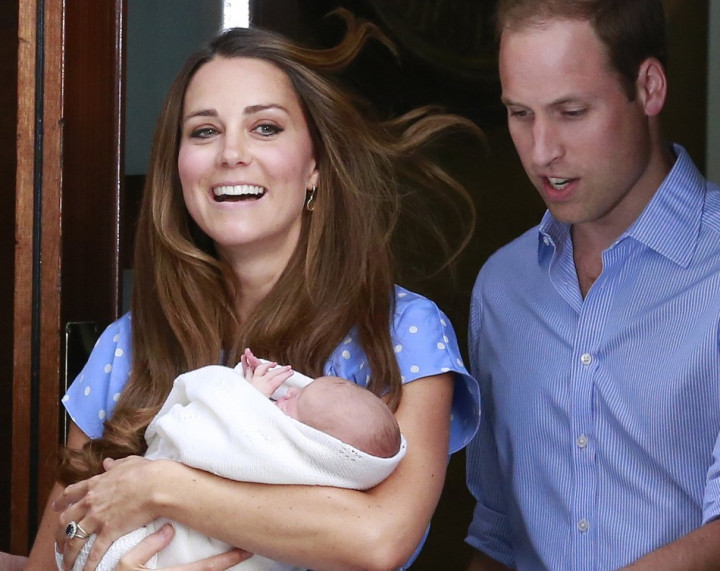 As Kate Middleton and Prince William left St Mary's Hospital in London to show of the new royal baby for the first time, a flurry of celebrations ensued from well-wishers and retailers.
While Britons knocked back champagne and celebrated with fireworks, the wider economy rejoiced over the inevitable boost the Royal baby will bring in merchandise and goods.
The Centre for Retail Research predicted that festivities, souvenirs and toys, books, and DVDs are set to provide a major uplift to the British economy in the short-term by racking up £243m between 1 July and 31 August this year.
However accounting and consultancy giant PwC says that, more importantly, the royal birth will actually help the UK economy grow for a much longer time-frame.
"The royal birth won't change the growth outlook for the UK economy greatly, even in the short term," said Andrew Sentance, Senior Economic Adviser at PwC in London.
"But it's worth noting that the last two long periods of strong UK growth followed the birth of Prince Charles in 1948 and Prince William in 1982.
"We're not expecting a quick turnaround in the economy in the next few years but it's a reminder that once the negative effects of the financial crisis have started to fade, the UK economy could enter a new more sustained growth phase later this decade."