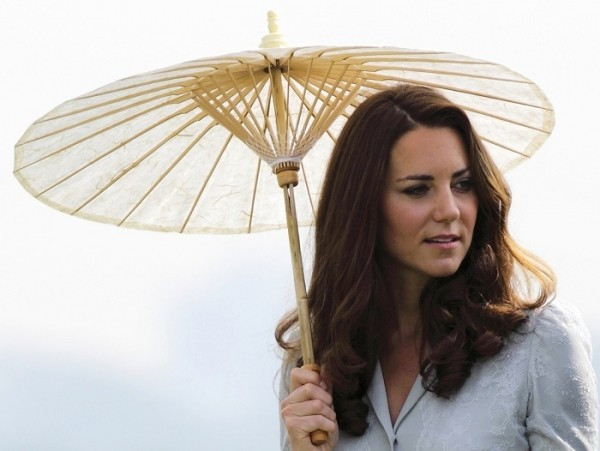 The editor of the Irish Daily Star has been suspended over his decision to publish topless photographs of Kate Middleton.
Michael O'Kane has been suspended by the paper's publisher, Independent Star, while an internal investigation is carried out into its reproduction of the semi-naked images.
The newspaper, co-owned by Richard Desmond's Northern and Shell group and the Irish-based Independent News and Media, has been under threat of closure since publishing the pictures, which first appeared in French magazine Closer.
The pictures were captured with a long lens while the Duchess of Cambridge was on holiday with her husband, Prince William, at Lord Linley's chateau in Provence.
Independent Star released a statement saying: "Independent Star Limited has suspended editor Michael O'Kane with immediate effect, pending an investigation into the circumstances that led to the Irish Daily Star re-publishing pages from the French magazine 'Closer', which contained images of the Duke and Duchess of Cambridge.
"Independent Star Limited has no further comment pending conclusion of the joint investigation by the newspaper's shareholders."
Desmond said he was not informed of the decision by O'Kane to publish the pictures, and this decision has compelled him to take "immediate steps" to close down the paper completely.
Desmond said: "I am very angry at the decision to publish these photographs and am taking immediate steps to close down the joint venture. The decision to publish these pictures has no justification whatever and Northern & Shell condemns it in the strongest possible terms."
The National Union of Journalists (NUJ) described Desmond's decision as an "over the top reaction".
Legal challenges
The decision to suspend O'Kane follows the announcement by Ireland's Justice Minister Alan Shatter that he will revisit the country's privacy bill, following the reprinting of the controversial photographs.
He said: "Some sections of the print media are either unable or unwilling in their reportage to distinguish between 'prurient interest' and 'the public interest'."
Meanwhile, a French court is due to decide whether to halt further publications of the photos after lawyers for the Duke and Duchess of Cambridge launched legal action.
Italian gossip magazine Chi has claimed to have more than 200 topless pictures of Middleton, of which 30 previously unseen photos have been published in a 24-page supplement headlined The Queen is Naked.