Oscar-winning actress Kate Winslet has threatened to sue the campaigning organisation Fathers 4 Justice (F4J) over an advertising campaign it is running to coincide with Christmas.
Winslet became a target for the group - which campaigns for fathers separated from their partners to have more access to their children - when she said in a Vogue interview that she would not allow her three children to spend time with their respective fathers.
"My kids don't go back and forth," Winslet was quoted as saying. "None of this 50/50 time with the mums and dads. My children live with me; that is it."
In their ad, which is still available on Twitter, F4J ran a photograph of Winslet along with the slogan:
"'Kate, every child deserves their father this Christmas."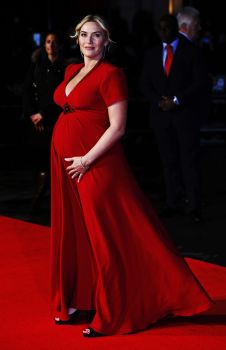 Most of the comments beneath the Twitter ad appear to attack the group, and Winslet's former husband Sam Mendes - father of one of her children - contacted F4J to express his anger.
"It is inappropriate for this organisation to involve my family and I when they know nothing of our personal circumstances," he said. "Whilst I fully support fathers' rights, I can happily state this has never been a concern for me or my son."
However Fathers 4 Justice was unrepentant. A spokeswoman said: "We believe the content of the advert is accurate, balanced and reflective of her comments. Fathers 4 Justice has not made any comment in our advert about the personal arrangements of Kate Winslet and the fathers of her children."