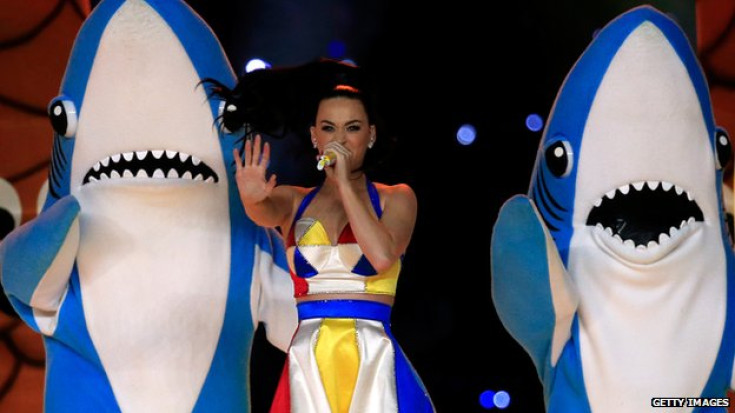 A 3D-printing website has been ordered to remove a design for a model of the "Left Shark" dancer from Katy Perry's Super Bowl half-time show.
The Left Shark, became an overnight sensation after appearing to forget its steps during a routine with the 30-year-old artist. Its awkward dancing on stage triggered hilarious memes on social media.
Shortly after the show aired, Orlando native Fernando Sosa created and printed a Left Shark figure, which he put up for sale for $24.99 (£16) on Shapeways.com.
Perry's legal team issued the sculptor with cease and desist, instructing him to turn over any products he had in his possession.
In the letter, posted on Instagram by Sosa, the Dark Horse singer's lawyers stated she had not consented to the use of the left shark and wished to protect her intellectual property.
"Our client [Perry] recently has learned that you have been involved in the manufacture, sale, marketing and distribution of merchandise featuring a shark sculpture which embodies and uses the [Super Bowl half-time show], and that you have displayed this product on your website, in connection with such sale and distribution," the letter read.
Sosa, who usually 3-D prints politically themed sculptures, says the legal dispute has left him stressed, claiming dictators and world leaders such as Vladimir Putin and Kim Jong-un are "much easier to deal with."
He said: "So I probably will go back to doing pieces about them and other world leaders. All this lawyer crap is very stressful."
Sosa also suggested stars should consider creating their own official 3D-printed designs, rather than putting effort into removing designs by others.