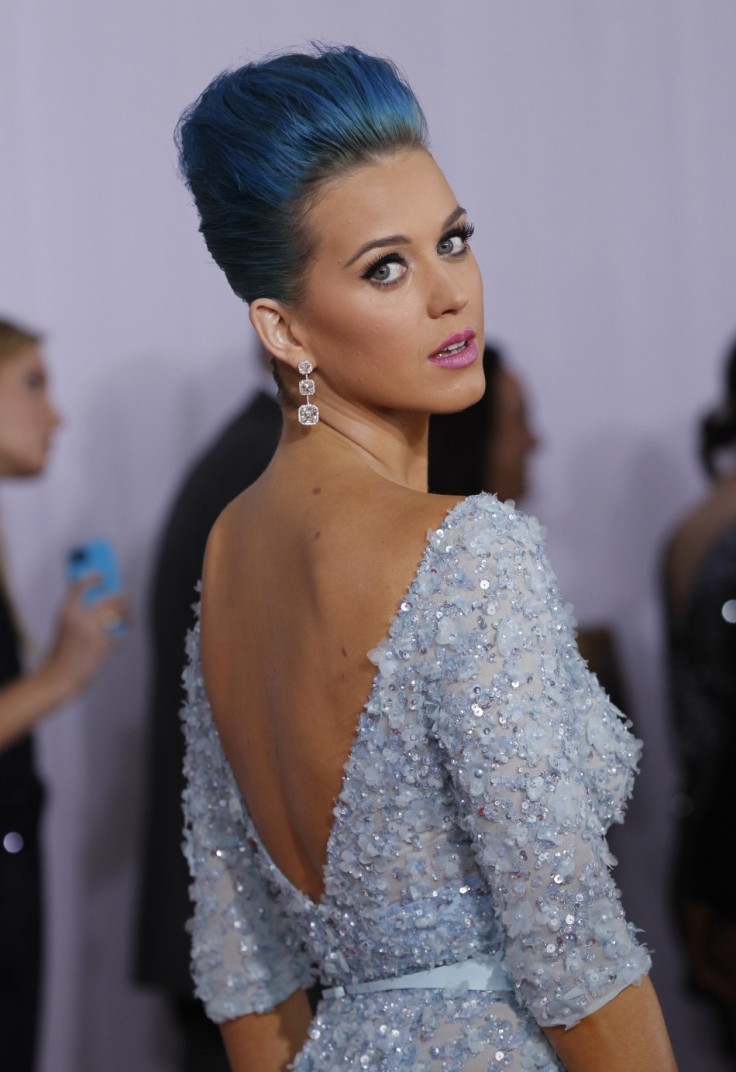 As Katy Perry hits London for Capital FM's Summertime Ball at Wembley Stadium, the pop princess is putting the finishing touches to a documentary that will leave her cheeky chappie ex, Russell Brand, looking like a complete cad.
Her 3D documentary is due to hit cinemas around the world next month, days before their divorce is finalised.
In it, according to the Daily Star on Sunday, Katy will be seen sobbing her heart out after being cruelly berated and taunted by the British comic Brand.
One scene in Katy Perry: Part of Me shows Brand lecturing her about being overweight just moments before she is due to hit the stage at a concert.
Tears can clearly be seen streaming down the 27-year-old singer's face after he berates her: "You need to get in better shape."
In another scene, Katy and Brand, 36, are seen and heard bickering over conflicts in their personal schedules.
When she makes a suggestion over how to align their diaries, he dismisses it, snarling: "Don't be so stupid."
The film, which will be distributed worldwide by Paramount, is still undergoing final editing but is scheduled to hit British and American screens on July 5.
Its release will come just nine days before their divorce becomes official on July 14, following a Los Angeles Superior Court judge's ruling in February.
Brand filed the day before New Year's Eve after 14 months of marriage, during which Katy's career hit new heights while his struggled with the box office flop of his remake of the comedy classic Arthur.
One film insider told the Daily Star Sunday: "Fans are going to be horrified by the off-hand and often insulting way he treated her.
"It's Katy's documentary so the filmmakers have given her a huge licence over what's going to be in and what's going to be out of the final edit.
"But, at the moment, she's determined to let the world see just how mean Russell could be and what sheer hell she went through during a marriage that seems to have been filled with a lot of squabbling and unkind jibes."
In what Hollywood observers sceptically view as an attempt to soften the blow, Brand has been praising his ex recently on US chat shows, telling host Ellen DeGeneres: "I'll always love Katy and we'll always be best friends. I have only love and positivity for her."