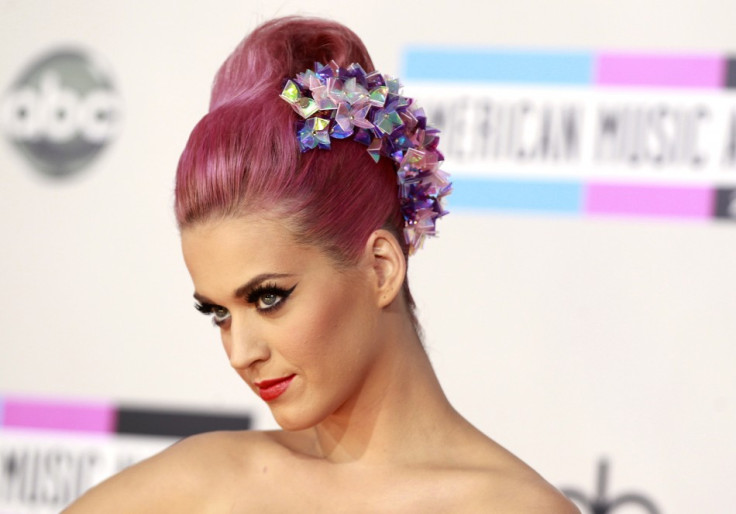 Katy Perry's preacher father has issued a public apology after the 'hurtful' anti-Semitic comments he made in a church sermon sparked outrage.
Keith Hudson, an evangelical minister found himself in hot water when he told the congregation during the service in Westlake, Ohio: "You know how to make the Jew jealous? Have some money, honey.
"You go to L.A. and they own all the Rolex and diamond places. Walk down a part of L.A. where they live and it is so rich it smells. You ever smell rich? They are all Jews, hallelujah! Amen."
He soon came under fire from campaigners against anti-Semitism for his slur, who accused him of making reference to stereotypes about Jewish people during the service.
Founder of the Jewish rights organisation, the Simon Wiesenthal Center released a statement slamming Hudson's offensive comments.
Rabbi Marvin Hier said: "If you take out 'L.A.' from his rant, most people would guess that Hitler or Goebbels was speaking."
Hudson has since apologized for his 'hurtful and ugly language' by posting a statement on the Anti-Defamation League website saying that he regrets his actions.
The 63-year-old preacher, whose popsatr daughter is set to divorce her estranged husband Russell Brand said: "I used images about Jews rooted in the worst anti-Semitism in the past, images that at times led to the persecution and murder of Jews.
"I can't tell you where I picked up phrases and descriptions that became part of my vocabulary. I used them without ever considering what they meant.
He ended his apology by adding: "We can do lots of harm even to those we love simply by using words irresponsibly. ... I apologize for the hurt that I caused my Jewish friends."