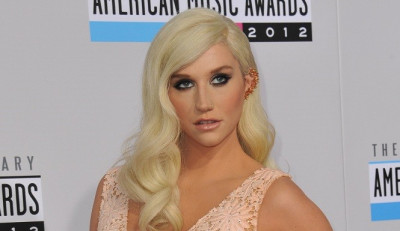 American singer/rapper Ke$ha has checked into rehab to treat an eating disorder.
According to TMZ, the 26-year-old is reportedly at Timberline Knolls, outside of Chicago. Demi Lovato sought treatment at the same center in 2010.
"I'm a crusader for being yourself and loving yourself, but I've found it hard to practice. I'll be unavailable for the next 30 days, seeking treatment for my eating disorder ... to learn to love myself again, exactly as I am," the Tik Tok singer said in a statement.
In 2011, Ke$ha, whose real name is Kesha Rose Sebert, was spotted on an Australian beach in a two-piece, in a fuller physique, and was widely criticised by media for her weight.
However, her trainer Kit Rich had recently revealed that she was practicing a healthier diet.
"We've been doing a lot of circuit training and incorporating Pilates exercises with weights that heighten and shape the butt," Kit told E! News recent. "Lunges, squats, stairs and isolated glute exercises."
"She makes fresh vegetable and fruit juices in her juicer daily," he said. "Plus, she eats lots of protein—she really loves salmon!—and steamed veggies and tons of water."
Ke$ha debuted her raunchy music video for her track Dirty Love off her album on 31 December and dances quite provocatively for the camera, showing off a lot of skin.
"Death by glitter," she captioned the video on YouTube, "Hope u like it. Here's my directorial debut for the 'Dirty Love' music video from my warrior album."
"Truth is. this is my fave song off my record check the video," she tweeted to her over three million followers on New Year's Day.