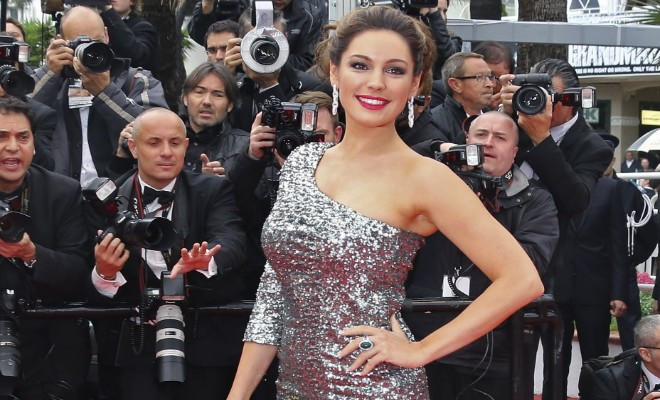 Kelly Brook has laughed off rumours that she is a closeted lesbian after being romantically-linked to roommate American actress Natalie Loren.
The TV presenter, who previously dated Hollywood stars Billy Zane and Jason Statham and was mostly recently engaged to David McIntosh insisted that her failed relationship were not a result of her being secretly attracted to women.
"Really? No way!" she said when quizzed about her sexuality during an interview with the Sunday Mirror.
The 35-year-old former model, who moved to LA in 2013 to pursue her acting career and is currently starring NBC sitcom One Big Happy, said its bizarre that people are speculating over what happens in their apartment.
"If you could be a fly on the wall there, you'd know it couldn't be further from the truth. It's absolutely hilarious," she said
"Why can't I [keep a man?]. Because I don't want to keep them...' continued Kelly. 'I think at this point [settling down is] the wrong thing to do. I have everything I want right now. It would take a really amazing person for me to change anything in my life right now."
The rumours come just weeks after she went public with her new beau French judo champion Jeremy Parisi by sharing a picture of them cuddled him on Instagram.
Brook famously came under fire in 2014 after laughing about punching Zane and Statham in the face.
"[Zane] wanted me either to look like a 1960s Bond girl or a 1950s housewife. That's how he saw me. I felt I had to find out who I was and what my own style was anyway, but it was controlling," she said of their turbulent romance."He projected all his fantasies on to me. I never had a real life with him. I was always in a fantasy fairytale."