Kelly Brook is happily engaged to fitness guru David Mcintosh, but she has recently confessed that her relationships have not always been so smooth.
The 34-year-old has revealed that she hit ex-boyfriends on more than one occasion in her new book Close Up, which has been exclusively serialised by Ben Jackson in The Sun On Sunday.
In the explosive book, the feisty model confessed to punching her former boyfriends, Jason Statham and Danny Cipriani in the face.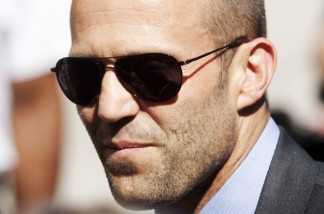 Brook, described losing her temper with the Transporter actor after he openly flirted with Gwyneth Paltrow at Madonna and Guy Ritchie's wedding in 2000.
She recalled snapping after hearing the star call Paltrow "sexy". She said: "Jason started to swing his hips from side to side and do a little jive with his arms, saying. 'Gywnnie, Gwynnie, Gwynnie. Sexy, sexy, sexy!'
"He turned round, only to be met with my fist in his face."
The brunette beauty started dating Jason in 1998 after they met in Greece, but the relationship deteriorated after the wedding incident and they separated in 2004.
Trouble with strippers
However, Statham wasn't the only boyfriend to get on her wrong side of the model as rugby union star Danny Cipriani also felt her wrath after a night out at Spearmint Rhino.
The couple, who started dating in 2008, were enjoying themselves at the Las Vegas club, but things quickly went sour when she suspected the rugby star was flirting with a stripper.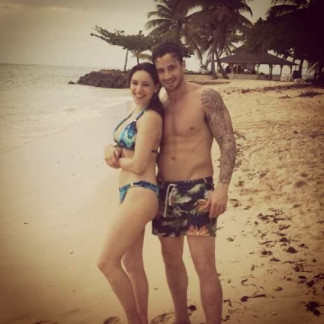 "My dance finished, so I decided to go to the loo as well. On the way, I decided to try to find him as he had been gone rather a long time… I found nothing, so gave up and went to the loo.
"While I was in the cubicle, on the other side of the door the missing lap dancer was chatting to her friend, saying how hot Danny was – and how he'd given her his phone number."
It was at that point that the TV presenter flew in to a fit of rage.
She continued, "As I headed back to the table, I saw Danny walking towards me. 'Babe,' he said. 'I've been looking for you!' I punched him straight in the face!
"At that point, four bouncers leaped on me. They picked me up like the crazy, drunk, betrayed women I was.
"I was then carried out of the club in my new cherry-print mini-dress as they held Danny back inside the club."
The couple split the following year, and reunited after two years, but the relationship broke down in 2013 after a string of infidelities on his part were revealed.
Brook has since moved on with Celebrity Big Brother star David Mcintosh and has said she "couldn't be happier".