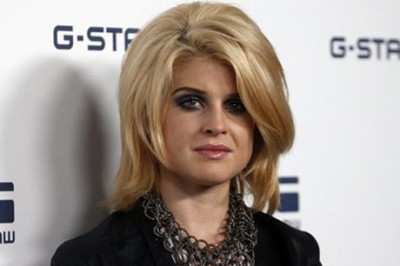 Television presenter and fashion designer Kelly Osbourne and fiancé Matthew Mosshart have reportedly called off their engagement after two years of relationship.
According to Us Weekly, the 29-year-old daughter of Ozzy and Sharon Osbourne and vegan chef have had an amicable split.
"Kelly Osbourne and Matthew Mosshart have decided to end their engagement," a spokesperson for Kelly said in a statement.
"The split is amicable and the pair continue to have nothing but the utmost respect for one another. Kelly is looking forward to a new year full of fresh beginnings. No further comments will be provided by all parties and we request privacy, decorum and space from the press but don't expect it."
Kelly's recent post on Twitter had hinted on a split: "its all about perception sometimes the bad things that happen in life aren't really bad at all especially when you learn something from it!"
The couple were introduced by Kate Moss at her Gloucestershire wedding in 2011 and they confirmed they were engaged in July 2013.
"I've never felt this close to another human being, ever. People say we're co-dependent, but we just want to be together all the time," Kelly told the publication after announcing their engagement last year.
The Fashion Police star and Mosshart, brother of musician Alison Mosshart, were last publically seen together at the Los Angeles amfAR Inspiration Gala on 12 December.
Kelly had previously spoken out about settling down in the UK, where she was born, and starting a family.
"I want to have kids - a boy and a girl - but I'd only want to have them with Matthew. I'd like to live in England when I do, as I will not have a baby call me 'mom,'" Kelly said, according to the Mail Online, "I will kill myself before being called that. I'm in no rush, though - I'm happy watching my brother do it first."