At least 27 people have been killed in northern Kenya after a week of clashes between rival ethnic groups, according to reports.
Villages have been razed to the ground and around 20,000 people forced to flee across the border to neighbouring Ethiopia during unrest around the town of Moyale in Marsabit county.
According to Kenyan newspaper The Standard, the death toll stands at just over two dozen, while Kenyan campaigner Jaffer Isaak believes between 70 and 120 people have been killed.
There were reports of heavy fighting continuing in Moyale on Saturday, with gunfire heard in the area and smoke rising over the town. Some of those involved in the clashes were reportedly carrying automatic weapons and machetes, and wearing military-style uniforms.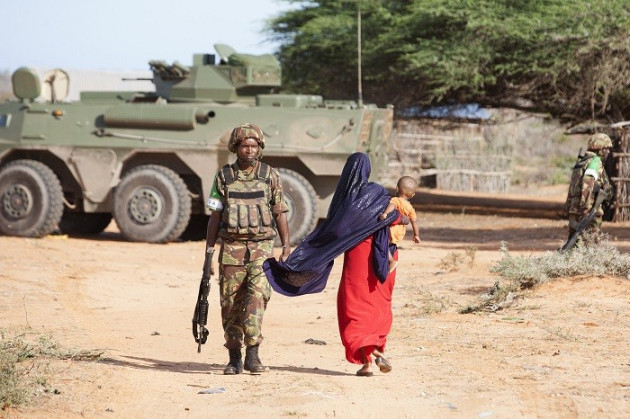 At the heart of the conflict is the rivalry between the majority Borana community, which has dominated the area for decades, and the Rendille, Gabra and Burji communities, which have banded together to form the ReGaBu political alliance.
Isaak, head of anti-tribalism group Pillar of Hope, said Marsabit county was "on fire" and criticised security forces for not doing enough to stop the fighting. Meanwhile, local residents say politicians in the region are using clan militia to secure power in recently formed local administrations.
On Friday, Joseph Ole Lenku, cabinet minister for internal security, announced that the Kenyan parliament had approved the deployment of Kenyan troops into the northern region to quell the fighting.
Rural communities in northern Kenyan have long clashed over control of grazing land in the region, with cattle herders often carrying guns to protect their animals.