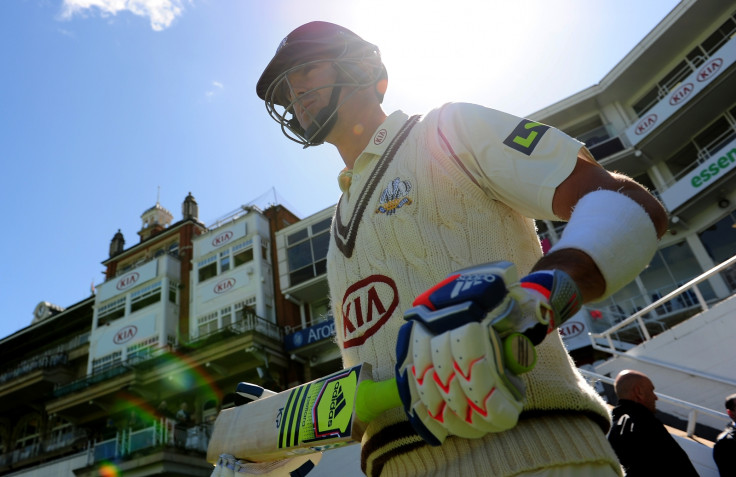 Kevin Pietersen has labelled England "deceitful" in his furious response to being told he will not be considered for international selection.
A day after hitting a career-best 355 for Surrey, Pietersen was told by new director of cricket Andrew Strauss that he will have no part to play because of a "massive trust issue".
The batsman had previously been told by Colin Graves, who will replace Giles Clarke as ECB chairman this week, he would be in contention to make his return providing he scored enough runs.
But Pietersen was left "absolutely devastated" as his hopes of a recall were dashed, slamming English cricket in his damming column in the Daily Telegraph.
"I just find it incredibly deceitful what has happened to me and am frankly finding it difficult to understand right now," he wrote.
"I have done everything I have been asked. I keep asking myself, what more could I do?"
Before Tuesday's (12 May) announcement and his record County Championship haul against Leicestershire, Pietersen met with Strauss and ECB chief executive Tom Harrison.
But the 34-year-old has now attacked the duo for luring him into that meeting under false pretences.
"I have never hidden my determination to once again represent England and having played one of the best innings of my career earlier in the day, I must admit I was riding the crest of a wave.
"Yet it now looks clear Tom knew exactly what Strauss was going to tell me. I messaged Tom after the meeting and asked him why he got me into a hotel knowing precisely what I was going to be told and having already explicitly asked him if that was going to be the case.
""You talk about trust,'" I said. He simply replied: 'I am sorry you feel that way, Kevin.'
"They have used the word trust to justify not selecting me, well, trust is a two-way thing. I couldn't believe just half an hour after I had my meeting, the result of it was on the internet and on the BBC airwaves.
"Now I certainly didn't tell anybody, so who did? They say they don't trust me but how can anybody trust them?"
On the subject of the lack of trust running through the England camp, Pietersen explained how he asked Strauss to name the players unwilling to work with him.
"I asked: 'Who doesn't trust me? You have a new chairman, a new CEO, we have spent the last 10 minutes sorting out our differences like adults. Let's go through the batting order.'
"I rattled off names. He could not give me any names. He said it is a broader thing and not just the players."
Pietersen also described suggestions that Strauss's position will not come under scrutiny even if England suffer another embarrassing Ashes campaign this summer as a "disgrace".