Controversial internet entrepreneur Kim Dotcom has confirmed that he is working on a new cloud storage website that he believes will most likely become the best service he has ever far created.
Dotcom posted on Twitter on 5 July that he was working on a cloud storage website that would be far superior to either Megaupload or Mega, offering 100GB in free cloud storage, no transfer limits, as well as on-the-fly encryption – a type of encryption whereby data is automatically encrypted or decrypted on the disk as it is loaded or saved.
"Much better than Mega. Many improvements and much easier to use. You'll love it," Dotcom told curious users on Twitter.
While he wouldn't give out many details about the new service, Dotcom did confirm to TorrentFreak that the new website will hopefully launch in January 2017 with a name that "will make people happy".
"I can say that this year I have set things in motion and a new cloud storage site is currently under development," he said. "I'm excited about the new innovations the site will contain."
Dotcom's mansion is now up for sale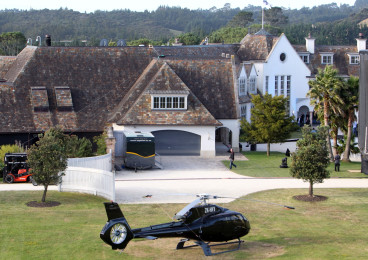 Dotcom is still currently fighting extradition to the US to stand trial for copyright infringement, money laundering and racketeering, while at the same time also fighting the US government in order to try to reclaim the estimated $67m (£52m) in assets that were seized by the New Zealand and US governments during the raid on his mansion in 2012.
According to Stuff NZ, Dotcom's 2,375m2 mansion, which features 12 bedrooms, seven en-suites, a vineyard and wine cellar, a library, a billiards room, an Olympic-sized indoor lap pool and an outdoor pool, a tennis court, a lake and a boathouse is currently up for sale with an asking price of around NZ$35m ($25m, £19m).
The charges relate to the online locker file storage website Megaupload, set up in 2005, and which became the 13th most visited website on the internet at its peak. The website allowed anyone to register and have a free account to host both their own legitimate files, as well as pirated films, music, TV shows, video games and software, which could then be shared with people on forums and file-sharing websites.
After the raid, which saw Dotcom placed under house arrest and Megaupload's servers shut down, he began a new cloud storage startup called Mega in January 2013 that offers 50G of free encrypted cloud storage to anyone, or 4TB of storage and 96TB of bandwidth on Pro packages that start at $9.21 a month.
New cloud storage service will be non-profit due to Mega fiasco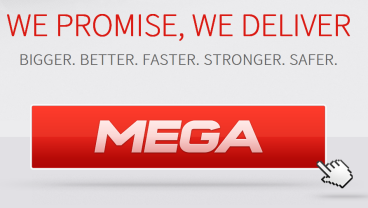 In September 2013 Dotcom resigned as director of Mega in order to concentrate on his political ambitions in New Zealand, but he was still linked to Mega and held shares in the firm. However, in August 2015 Dotcom announced that the service had suffered a hostile takeover, with the New Zealand government and Hollywood seizing a significant number of shares in order to prevent the firm from being listed on the New Zealand Stock Exchange.
"Mega views Mr Dotcom's defamatory comments as self-serving and designed to simply spruce his supposed new business venture. They are inconsistent with his previous desire to ensure that the shareholding in Mega remains a valuable asset for his children and reflect just how completely Mr Dotcom and Mega have now moved apart," Mega's board of directors told IBTmes UK at the time.
"Like all start-up companies, Mega has had several funding rounds of equity investment. More than 75% of shareholders have supported recent equity issues, so there has not been any 'hostile takeover', contrary to Mr Dotcom's assertion."
But Dotcom has continued to speak publicly against Mega. In April, he began actively warning users away from Mega and advising that users make sure to back up their files, explaining that the site was running out of money after PayPal stopped processing payments for Mega since early 2015.
Dotcom said in August 2015 that as soon as his non-competition clause with Mega ended, he would be creating a non-profit, open source, free, unlimited cloud storage service that would also include chat and email functionality.