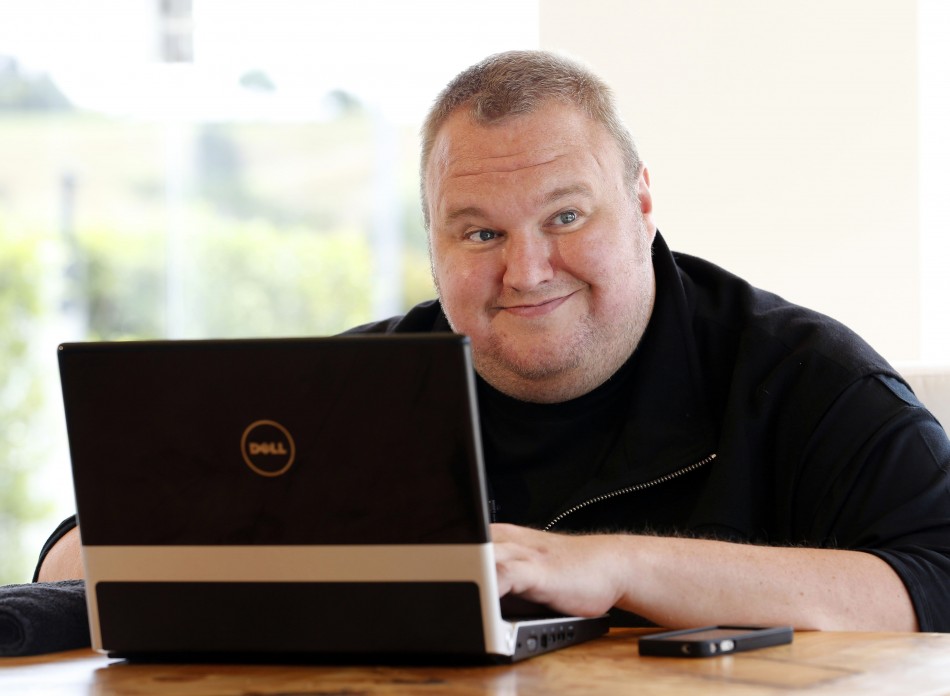 Internet entrepreneur Kim Dotcom has launched Mega, the sequel to the outlawed file-sharing website Megaupload. The new site has attracted thousands of users within hours of going live.
The site was launched exactly a year after Dotcom was arrested by the New Zealand police over criminal copyright infringement charges.
The newly launched file-sharing website is said to have drawn 250,000 registered users inside two hours.
The website, which has a New Zealand domain, allows people to upload files of any kind. Some users have already experienced problems due to the server capacity.
"If you are currently experiencing slow access to #Mega its because of the unbelievable demand. We are working on more capacity," tweeted Dotcom, who is planning a gala and a press conference at his sprawling mansion to celebrate the launch of Mega.
At its peak, Mega's predecessor Megaupload was said to be responsible for 4 percent of the world's internet traffic.
The German-born founder, real name Kim Schmitz, who is still fighting extradition to the US, wrote on his Twitter account, "250,000 user registrations. Server capacity on maximum load. Should get better when initial frenzy is over. Wow!!!" along with a half a dozen tweets boasting about the successful launch.
Dotcom has claimed the new site is not illegal. "This is not some kind of finger to the US government or to Hollywood. Legally, there's just nothing there that could be used to shut us down. This site is just as legitimate and has the right to exist as Dropbox, Boxnet and other competitors," he told Reuters.
The Mega website is to provide more security and privacy to users.
"In the past, securely storing and transferring confidential information required the installation of dedicated software. The new Mega encrypts and decrypts your data transparently in your browser, on the fly. You hold the keys to what you store in the cloud, not us," says the site's description on Dotcom's homepage Kim.com.
Dotcom has been accused of becoming rich from Megaupload, which enabled users to share pirated content illegally before it was shut down by the US authorities.
The hearing on his extradition to the US is scheduled to take place later in 2013 and he will face prison if found guilty.
Click here for more background on Dotcom from the IBTimes UK.