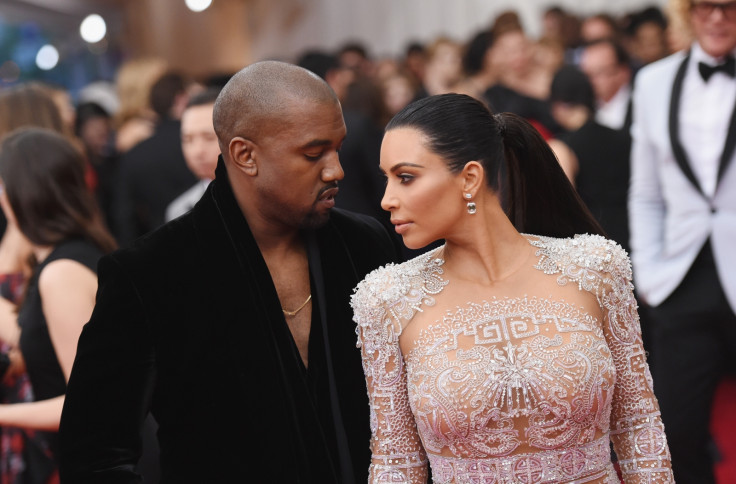 Kim Kardashian has revealed plans to give the White House a makeover should her husband Kanye West become US president. Appearing on the Ellen DeGeneres Show, the reality star told the talk show host that the rapper is keen on interior design and would likely want to put his personal stamp on the iconic residence in Washington DC.
"I was thinking about how much fun it would be to be in the White House," she said. "I was joking with him: 'You will have to make it to a second term,' because he loves redecorating, and I was like, 'you are going to have to redo the whole White House, and we aren't going to be able to enjoy it, so we are just going to have to go with the flow.'"
In August, West stunned millions of fans when he used his acceptance speech for the Michael Jackson Vanguard Award to announce he would be running for president in 2020. "I don't know what I'm fitting to lose after this. It don't matter though because it ain't about me, it's about new ideas bro', people with ideas, people who believe in truth. And yes, as you probably could've guessed by this moment, I have decided in 2020 to run for president."
Kardashian said it had come as a surprise to her because she had no idea of his political dreams. "That was news to me," the heavily pregnant star said in the pre-taped interview. "That wasn't a discussion in our household."
But she confirmed West was not joking and was determined to go through with his grand plans for world domination. "He's serious," she said. "I believe he is serious and I know that if he puts his mind to something he'll do his best. And it's been fascinating just hearing all the conversation that's gone on since that announcement – I don't know if that was planned and I just didn't know about it or if he just came up with that idea then and there."