American reality television star Kim Kardashian has responded to Pippa Middleton's comment on her famous derriere.
Kate Middleton's sister had talked about the 34-year-old Keeping Up With The Kardashians star's bare-bottomed Paper magazine cover in an article for The Spectator's Christmas Special.
The Duchess of Cambridge's younger sister's posterior shot to fame when she wore a tight-fitting dress at Kate and Prince William's fairy tale wedding in 2011.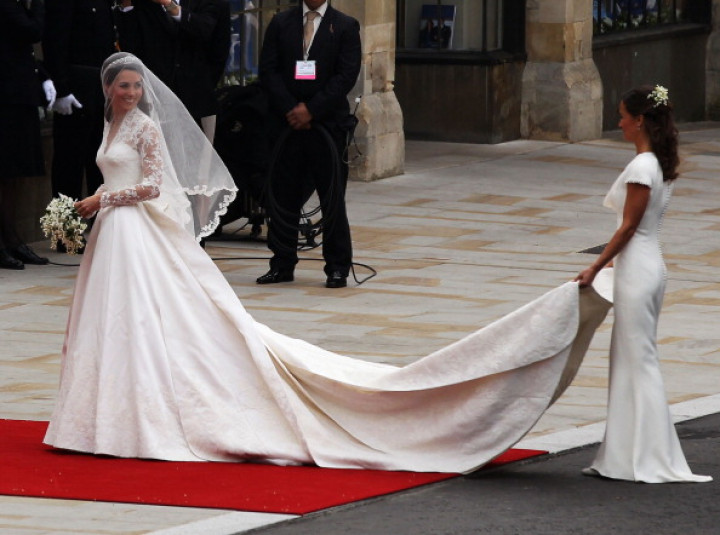 "No year is complete without a bottom story, and the 'Rear of 2014' award undoubtedly goes to Kim Kardashian, after her posterior exploded all over the internet last month," she wrote.
"I must say that mine — though it has enjoyed fleeting fame — is not comparable.
"But the Kim butt story did make me pause. What is it with this American booty culture? It seems to me to be a form of obsession. Kim's aim, apparently, was to break the internet, but I'm not sure she's going the right way about it," Pippa went on.
When asked about Pippa's comments, Kardashian told E! Online: "I love her. She has an amazing booty. She's beautiful."
During an appearance on Australian TV show The Project, Kanye West's wife said she did the nude photo shoot for herself.
"I was so honored and excited to work with [Goude] because he is a legend, and for me that was something I wanted to do to make myself feel confident," she said.
"As a role model I'm not saying anyone else should do that, but for me it was an art project and it taught me to do what you want to do."
"I'm never one to preach, but I felt really positive and really good about myself. I love the photos, I did it for me. I hope other people like them," Kardashian added.