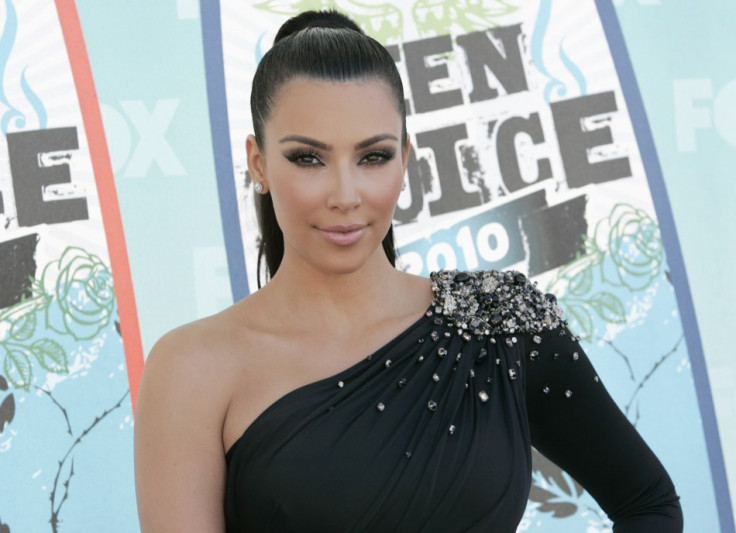 Vera Wang is designing Kim Kardashian's wedding dress. Her wedding to New Jersey Nets forward Kris Humphries is planned for Aug. 20.
Kardashian wrote on her blog Monday:
"Vera has been a close family friend for a long time and we had talked about this moment for years,"
This news of Kardashian wedding dress designer might not come as a complete shock as in early June the reality star visited the designer's New York City boutique prompting rumours.
Although Kim has revealed such a crucial detail of her wedding, the model has tried to keep the details of her wedding as private as possible.
Kardashian added: "When it came to picking my wedding dress designer she was the first person I thought of. No one designs gowns the way she does!"
However this is not the first time the renowned fashion designer has created a gown for the Kardashian family, as People reports Wang also designed the gown for Kim's sister Khloe when she wed the Lakers' Lamar Odom.
When it came to the decision of choosing a wedding look, it would seem that Kardashian had plenty of friends that were happy to give their thoughts.
According to People Project Runway judge Michael Kors suggested keeping it "sleek, sexy and simple," while publicist friend Jonathan Cheban said she should go for "over the top."
Although reading the models blog comments, it seems she was always sure that Wang would be the women for the job.
"I know that Vera can make my dream come true," Kardashian wrote Monday, "and create the most perfect gown for my special day."