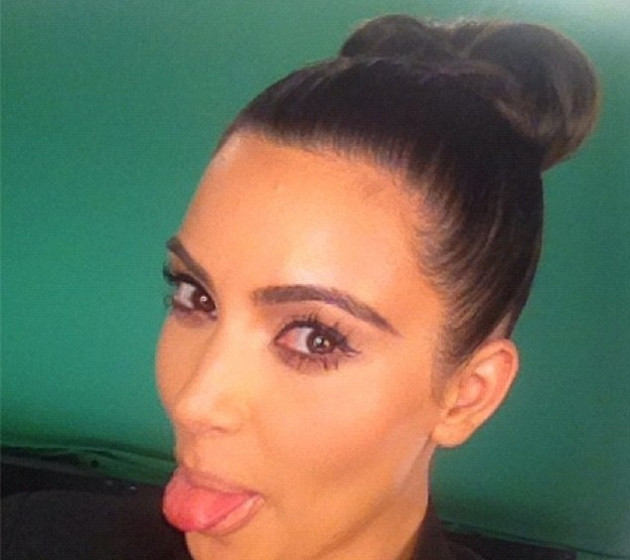 Kim Kardashian has revealed that she would like to become the first reality TV personality to be awarded a star on the Hollywood Walk of Fame.
The 31-year-old socialite, who become a household name after a sex tape featuring her and former boyfriend Ray J was leaked online, has made a lucrative career out of starring in reality shows.
Plaques on the famous Los Angeles sidewalk are reserved for successful actors, musicians, directors, and producers, but Kardashian is keen to break the mould.
Following the success of her fly-on-the-wall show Keeping up with the Kardashians, she believes she will eventually be honoured for her "achievements" in broadcasting.
She told V magazine: "There was a quote where somebody said that reality stars will never get a star on the Hollywood Walk of Fame. Of course, I'm so competitive that I think that it would be a huge achievement and a goal that anyone would want. I would love to break that mould."
The star, who is dating rapper Kanye West, said that although reality TV was not the same as acting or singing, her genre was similar to early rap music in the way it has been misunderstood.
"[Reality TV] is still a new form of entertainment that was unexpected. It reminds me of rap music," she said.
"When rap music first came out, people were like, 'We don't understand this, what is this, it's just a fad'. But rap music is here to stay and reality shows have proven they are as well. But when something is newer, people don't really understand it."
Do you think Kim deserves a star on the Hollywood Walk of fame?