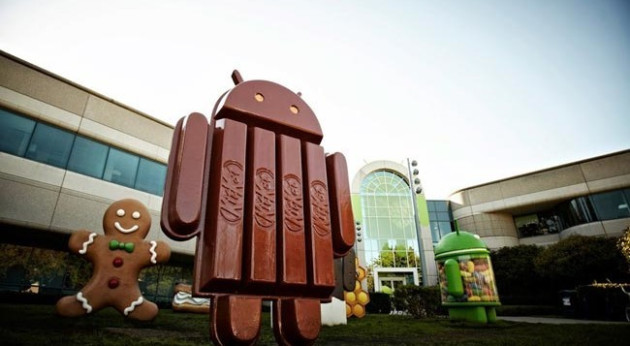 There have been a slew of rumours surrounding the release date for Google's upcoming Android operating system (OS) and the next-generation Nexus smartphone. The release date rumour gains further momentum, as the official Nestle KitKat Twitter account has posted a couple of tweets hinting at 28 October release for the latest iteration of Android.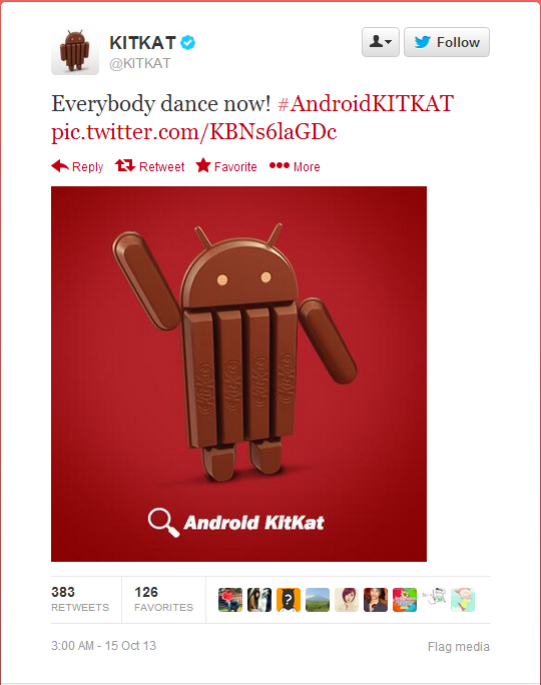 The first tweet dated 15 October reads: "Everybody dance now!" which is a reference to the song "Gonna Make You Sweat (Everybody Dance Now)." The song was released by a band called C+C Music Factory, originally dubbed as 'The 28 Street Crew'.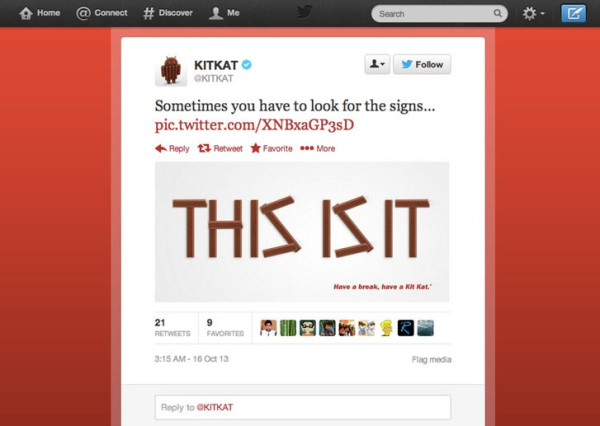 The second tweet was sent out a day later via the official KitKat account. It makes a reference to Michael Jackson, the King of Pop's popular movie - "This Is It" - which was released on 28 October.
The interesting catch from both these tweets is the reference to the number 28, and the message in the second tweet that says: "Sometimes you have to look at the signs" along with a picture of KitKats piled up to denote the movie name.
As Pocket Lint reports, Nexus 4 was unveiled on 29 October last year and presuming there would soon be another confirmation tweet, we may expect the new Nexus 5 launch to coincide with the debut of Android 4.4 KitKat on 28 October.