A man in Australia killed his wife because of her terrible cooking and dull sex life, then dissolved her body in hydrochloric acid in a scene reminiscent of US series Breaking Bad.
On the first day of the murder trial in Cairns Supreme Court in Queensland, Klaus Andres, 70, admitted to causing his wife's death, Australia's Associated Press reports.
He told how his wife Li Ping Cao, 42, had stabbed his hand with a fork during a row, so he pushed her and she fell to the floor. He claims her death was an accident and that he dissolved the body because he panicked.
Andres has pleaded not guilty to the murder charge, but guilty to interfering with a corpse.
After Andres realised she was dead, he went and bought 60 litres of acid and dissolved her body in a wheelie bin.
Prosecutors say his actions before and after Cao's death show she was murdered.
At the trial John Gunner told the court how Andres had said his wife was bad in bed and a terrible cook.
The men had met in August 2011, two months before Cao's death, through Gunner's wife, who was friends with Andres' Thai mistress, who was not named.
Gunner said Andres had compared the two women in bed: "[Andres said] Li Ping would just lie there and he would climb on top of her.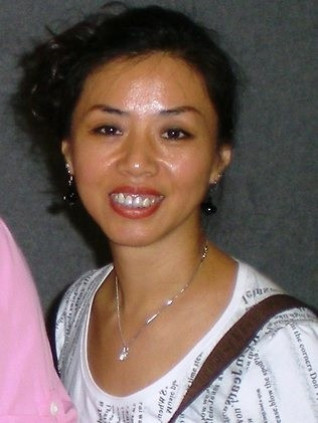 "And with (the Thai woman) she would hold him and be warm and affectionate."
He also told the court how Andres had complained about his wife, saying she was a bad cook and spent too much time with Chinese people, adding that he wanted his mistress to move to Australia.
Other neighbours also revealed that the couple would argue constantly. Neighbour Rhonda Elgy said she noticed Andres hosing down the gutter outside their houses after Cao's death. The court also heard 10 of Cao's porcelain teeth were found in the drain.
According to ABC, family friend Kenneth Noble said he saw Andres a week after Cao's death and asked about her whereabouts. He was told she had left him and had taken her belongings with her.
In emails sent to his mistress, Andres said he had "good news" as his wife had left him.
Andres will be sentenced for dissolving his wife's body after the end of the murder trial, which is expected to last two weeks.