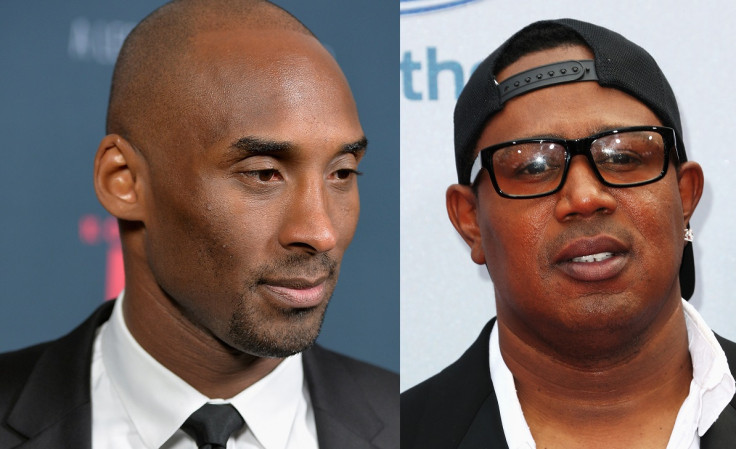 NBA star as Kobe Bryant addressed comments made by hip hop legend Master P branding him a fraud. The 37-year-old basketball player fired back at questions surrounding the sincerity of his support for Lamar Odom, his former teammate who is fighting for his life after an apparent drug overdose.
Earlier in October, Master P accused the Lakers star of feigning concern for Odom and said he was never there when it counted. According to the hip hop star, Bryant could have used his clout in the NBA to help the fallen athlete get his career back on track but chose to turn a blind eye.
"So many phoney and fake people out here that go to show when something happen to you. Everybody a friend everybody love me but was that true," he said in a rant to TMZ. "All this man wanted to do was play basketball. If Kobe was his friend ... Kobe, like, owns the team. He could've got the man back on the team ... that's all he wanted. Even on that situation I think he was just searching for love."
Hours after TMZ published the encounter with Master P, Bryant took to Twitter to post a cryptic message about suspicious minds. "When we feel the need to question the support of other in moments as critical as a life hanging in the balance, then we must question the kind of culture we have created that has led us to such insensitive suspicion." He added the hashtag "#justpray".
Although he did not mention the Make 'Em Say Uhh rapper by name, fans said it was obvious he directing the message to him.
On 13 October Odom was found unresponsive at the Love Ranch South in Pahrump. He was found by two employees at the brothel, who called 911 at 3.15pm local time. According to the brothel owner, Dennis Hof, he had taken several tablets of herbal Viagra.