Lamar Odom: Master P claims Kobe Bryant could have saved former NBA star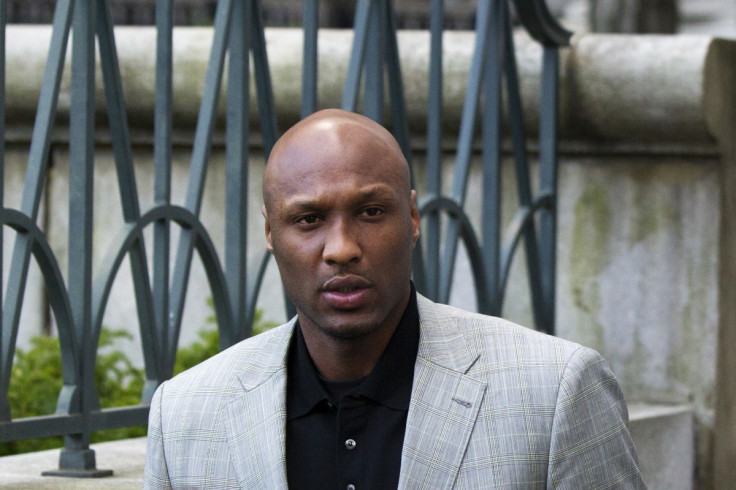 Hip hop legend Master P has blamed Kobe Bryant for Lamar Odom's hospitalisation, claiming that the NBA player could have saved his friend. In a rant to TMZ, the Make 'Em Say Uhh rapper accused the Lakers star of feigning concern and said he was never there when it counted.
Odom has been fighting for his life since being taken to a Las Vegas hospital on 13 October after he was found unresponsive at the Love Ranch South in Pahrump. He was found by two employees at the brothel, who then called 911 at 3.15pm local time. According to the brothel owner, Dennis Hof, he had taken several tablets of herbal Viagra.
The 35-year-old star last played in the NBA in 2013, after winning two championships with the Lakers in 2009 and 2010, ESPN reported. His career deteriorated in a downward spiral of infidelity accusations and drug scandals following his split from reality star Khloe Kardashian in 2013.
Bryant and general manager Mitch Kupchak reportedly visited Odom in the hospital but according to Master P, whose real name is Percy Robert Miller, it's just a show. He says that Bryant knew how much Odom wanted to get his career back on track and could have used his clout in the NBA to make it happen.
"So many phoney and fake people out here that go to show when something happen to you. Everybody a friend everybody love me but was that true," he said. "All this man wanted to do was play basketball. If Kobe was his friend ... Kobe, like, owns the team. He could've got the man back on the team ... that's all he wanted. Even on that situation I think he was just searching for love."
Master P went on to add that he believes that Odom was "blackballed" from the NBA over his decision to feature on hit reality show Keeping Up with the Kardashians.
"A lot of these guys they don't have nothing to fall back on. With Lamar I think that the only thing he wanted. He though that show was going to help him after basketball," he told the cameras. "He was in good shape but I feel like he got blackballed. Because of what he was into. They felt like he was on the reality show and he was doing."
Meanwhile, it has emerged that Khloe Kardashian has been making all medical decisions on Odom since their marriage was never finalised. "(Odom) never signed a living will, so Khloe is making decisions for him," a source told People Magazine, adding that the 31-year-old Kardashian "is lost."
© Copyright IBTimes 2023. All rights reserved.