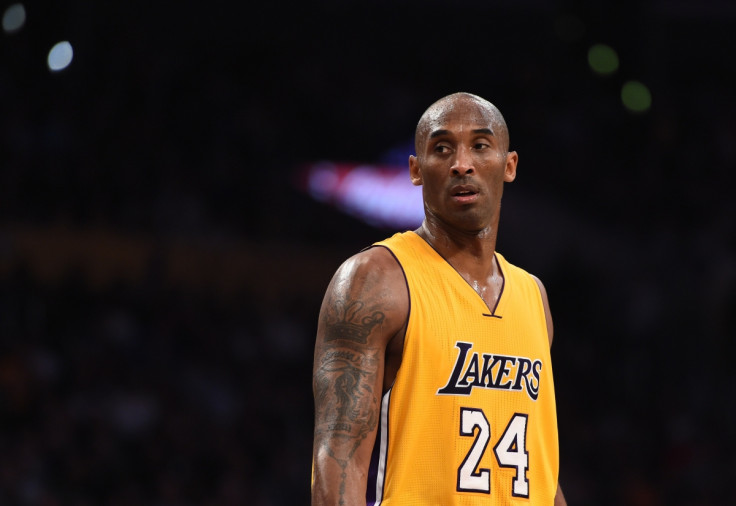 "Right now, I'm barely standing up. My back and my legs, man, it's killing me." That was five-time NBA champion Kobe Bryant's assessment of his physical condition after he was unexpectedly tasked with playing 36 minutes of the Los Angeles Lakers' 97-85 victory over the Detroit Pistons in mid-November. The daunting, shadowy figure of Father Time finally appeared to close in on a target he has tried desperately to claim to no avail over recent years.
Be it the torn Achilles tendon that forced him to miss the 2013 play-offs, the broken bone in his knee that ruled him out of all but six games last year or even the torn rotator cuff that led to him undergoing season-ending surgery in January, the last remaining draftee of the class of 1996 has evidently done everything in his power to prolong a truly illustrious career.
This valiant fight finally came to a close on 29 November, however, as Bryant confirmed that the current campaign will be his last in a particularly heartfelt and reflective poem published by the Players' Tribune.
"I want you to know now, so we both can savour every moment we have left together," he wrote. "The good and the bad. We have given each other all that we have."
The announcement came as a shock to few, purely because of all the extra strain placed on Bryant's 37-year-old frame as a result of those aforementioned injury woes during a league-record 20 seasons with the same franchise.
The Lakers controversially handed their most enduring star a two-year extension worth in the region of $48.5m (£32m) in November 2013, but committing such a significant sum of cap space to him moving forward would have been a major faux-pas from a rebuilding team that intend to target the league's most reputable free agents next summer and beyond.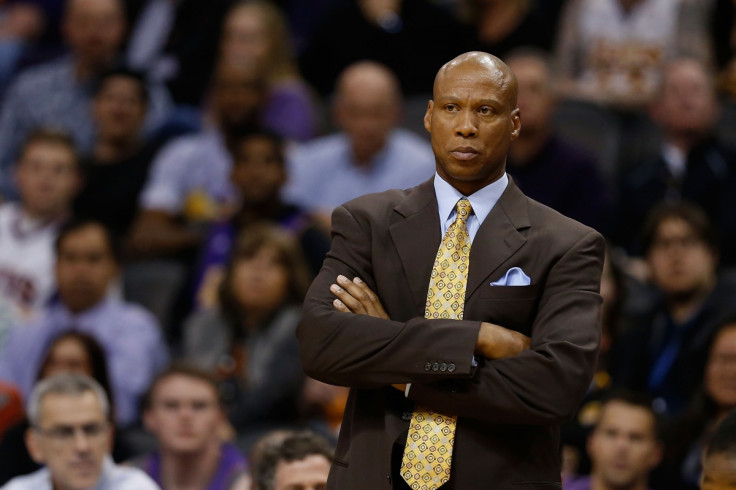 While Bryant's decision felt rather inevitable, the current woeful state of the Lakers sadly means that his farewell tour will not be befitting of such a remarkable legacy. One of American sport's most glamorous institutions are currently in a state of disarray, slumped at the foot of the Western Conference standings with a woeful 2-14 record, a hopelessly muddled roster and a notably old-school head coach in Byron Scott, who many feel is out of place in the landscape of the modern NBA.
The team's 17-time All-Star would likely be the first to admit that he has been a cause of their problems this year rather than any sort of solution. Shooting 30.5% from the field in 31.1 minutes per game, as ever he has not been afraid to let fly but the results have been a long away from satisfactory as he attempts to shoulder the bulk of the workload and allow his younger teammates to benefit from his example.
Scott, who spent a decade playing for the Lakers himself between 1983-1993, has often appeared reluctant to concede that Bryant's current abilities pale in comparison to the player who captivated a generation of basketball fans across the globe and who will retire at third on the NBA's all-time scoring list, behind fellow purple and gold icon Kareem Abdul-Jabbar and former Utah Jazz stalwart Karl Malone.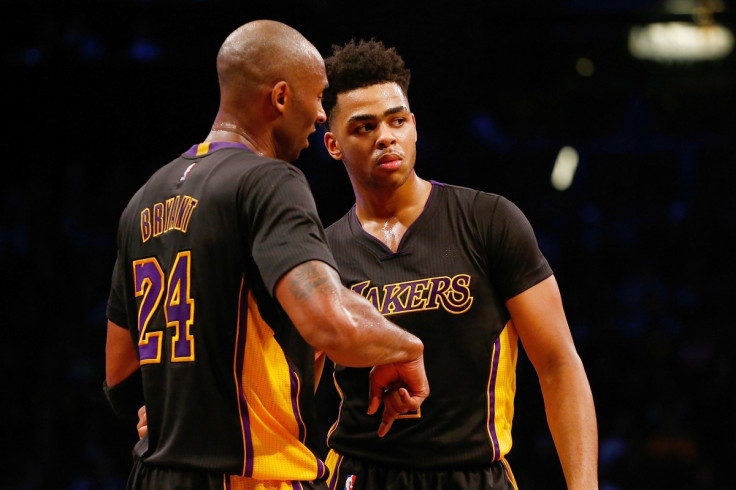 To ensure that his final season passes off without a hitch, those minutes must be managed wisely to ensure the physical burden does not become too great and he is not scuppered by yet another season-ending ailment.
It would be frankly laughable to suggest that the current Lakers are capable of mounting any sort of post-season charge and the best they can hope for now, realistically, is that they are bad enough to keep hold of their top-three protected 2016 draft pick that could be lost to the Phoenix Suns as part of the trade that sent Steve Nash to LA.
With that in mind, Bryant's chief role during his remaining months with the organisation should be as a valuable role model. There are several players on that current roster who clearly have no long-term future at Staples Center, but in the likes of Julius Randle, Jordan Clarkson and this year's second overall pick D'Angelo Russell they have a talented young trio who could form the nucleus of a gradual return to prominence.
Like him or not, Kobe Bryant will rightly go down as one of the greatest talents and entertainers ever to have set foot on the hardwood. He deserves all of the respect and plaudits that will come his way over the coming months, but it's just a shame that the franchise he has served so diligently over the course of two decades cannot currently afford him the send-off his achievements so richly deserve.