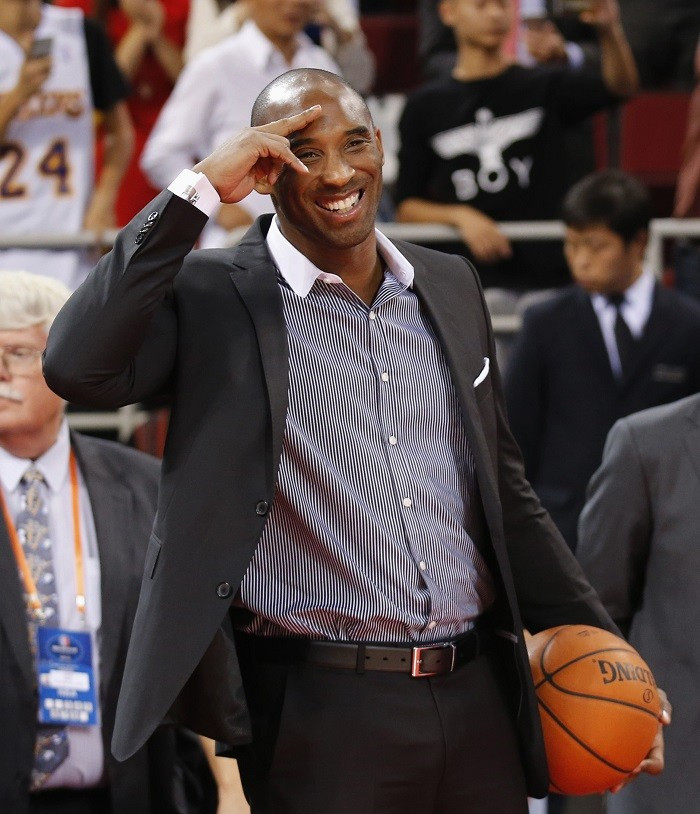 Legendary Los Angeles Lakers basketball shooting guard Kobe Bryant has heaped praise on Barcelona football star Neymar backing the young Brazilian striker to be the next football sensation.
The five-times NBA champion is in Brazil to attend the matches of the World Cup after he recently revealed that football is his favourite sport.
According to Marca, when asked who he likes most at the World Cup tournament, Bryant repleid: "I love watching [Lionel] Messi, but certainly there are two more major players. Cristiano [Ronaldo] plays phenomenally and I think Neymar will be the leader of the next [football] generation.
"He is the guy, I believe, that is going to take this sport to the next level. He has got the personality, the flare, the way he plays and I think he can really do wonders for the game globally."
When asked about the World Cup so far, Kobe said: "I went to watch Spain and Netherlands. I was shocked. They [Netherlands] played so well. [Robin] Van Persie and [Arjen] Robben were very aggressive. I expected to see a good game, but did not expect that Spain would be dominated like that.
"I have many friends there [in the Spain team] and many of them play in my favourite team, Barcelona."
Kobe -- who has had an injury-plagued season in the NBA -- said he is looking forward to the next campaign and insists he is 100% fit. When asked how the Lakers will fare next season, he said: "It will be a tough season. But what is life without challenges? You have to face them.
"This summer I'm training very hard and the franchise is working to ensure that we have a good team."
Kobe knows nothing about the future of the Lakers bench, as he said: "Unfortunately, there are very few good technicians out there. I do not know why, but there are few good technicians, is a very short list. Let's take some time and decide the correct person.
"We only have three players on the team last year with signed contracts, including me. We do not have a coach. So we're starting from scratch. This is not to say that we should do better than last year, but we have to build the team for next season."