Kobo Believes eBook Market is a Two-Horse Race
As one Canadian technology company looks to be going the way of the Dodo, another is taking on an internet giant in the fast expanding world of ebooks.
Canadian BlackBerry-maker RIM is not having the best of times at the moment, but one bright light for the Canadian technology landscape comes in the form of the Toronto-based Kobo Books, which believes it and Amazon are in a two-horse race in the ebooks and erader market.
While Kobo Books is no longer strictly Canadian, having been bought out by Japanese ecommerce firm Rakuten for US$325m (£204m) earlier this year, it retains a strong Canadian identity and its headquarters remain in Toronto.
We spoke to Todd Humphreys, executive vice president of business development at Kobo, while he was visiting the London Book Fair this week. The Kobo stand is in the Digital Zone, which has grown exponentially in the last few years as the digital publishing revolution has taken off.
While Humphreys doesn't think physical books are going to disappear any time soon, he does see the split between traditional printed books and digital books moving to around 50/50, calling it a "tectonic shift" in the way the publishing world works.
"The book market continues to grow and we think that digital adds to the overall book share but the percentage shifts more towards digital being a larger [share]."
Asda recently cut the price of the Kobo Wireless e-Reader to under £50 in the latest promotional push for Kobo ereaders but Humphreys says there is more to Kobo's strategy than simply undercutting the competition on cost:
"I think there are companies that have come out with low cost readers, low cost tablets in this market place. The reason they don't succeed in this marketplace is you really need to have a couple of different pillars."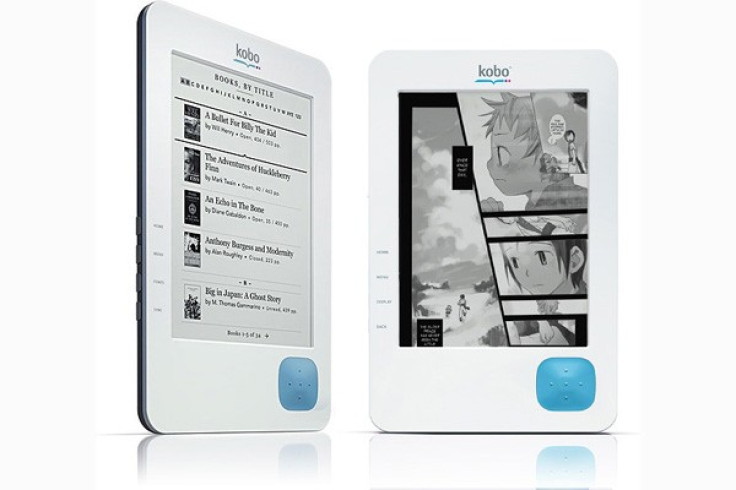 Humphreys speaks about the Kobo business as a "three-legged stool" with the hardware, content library and consumer experience as the three pillars on which Kobo is built.
Since launching just over two years ago, Kobo has seen pretty healthy growth with eight million people using the Kobo service in over 200 countries around the world. While this may seem like big numbers, it doesn't actually mean that Kobo has sold 8 million ereaders.
The company has apps for iOS and Android which let users access the Kobo store on phones and tablets, as well as through their desktops, and it counts people using these services among its eight million users. However, it is being able to give users across multiple platforms access to these apps that sets it apart from Amazon, according to Humphreys:
"Unlike Amazon we do not lock people into a particular eco-system. You can buy on Kobo and read on something else. You can also transfer your book to another device if you like.
"Our strategy has been [to] offer the customer as wide a selection as possible, as low a price as we can get to on the device side, and allow them to be in charge of their library."
Kobo has two ereaders on the market, the low price Kobo Wireless e-Reader and the more premium Kobo Touch, which was the first touchscreen ereader on the market. It has also branched out into the tablet market, launching the Kobo Vox earlier this year.
This however has not been such as success with the Android-based 7in tablet receiving scathing reviews in the press and failing to succeed where Amazon's Kindle Fire did. Asked about this and whether or not Kobo was going to continue to develop this side of its business, Humphrey said:
"It's certainly an area we see opportunity in. It's a different demographic for us. They are two very different devices, both very reading-centric. We don't look at is so much as an iPad competitor, it is a colour reader and allows for deeper integration with colour content."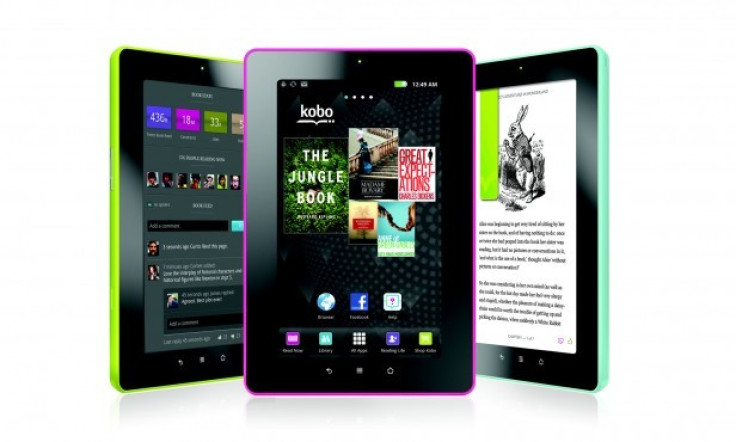 Humphreys added that "there's always room for improvement and we'll probably look to do that," hinting that we will be seeing a Kobo Vox 2 in the future.
Despite the Vox being a very reading-centric tablet, Kobo doesn't believe it is cannibalising its ereader market share, and Humphreys said the company believes launching the Vox in a particular region grows the market share in that country.
Kobo is announcing specific sales and growth figures later this week but told us that the huge marketing push it had in the UK last year has gone "extraordinarily well" and has been the best launch to date in any new territory.
Key to this success, and its success in all new regions, is the forging of a main partnership with a bookseller - WH Smith in this case - which instantly put Kobo ereaders into 1,100 locations around the UK. This is a similar strategy to Sony partnering with Waterstones when it launched its Reader series of ereaders.
"Our strategy in new territories has been what we have done here, and is a little bit of a recipe now. Find that top-tier book seller [WH Smith], find some consumer electronics retailers [Best Buy, Dixons] and sprinkle in some other retailers [Asda, Sainsburys]."
This strategy is all about covering different segments of the market, as people who go into WH Smith may not necessarily go to Dixons and vice versa.
While Sony may have been the first to market with an ereader, Kobo believes it is no longer a viable competitor, and with Sony facing huge financial problems, Kobo may have a point.
Speaking about Kobo's main rival and in his eyes only rival, Amazon, Humphreys called his former employers: "the most formidable web company and most trusted company on the web."
He said that to compete with Amazon, Kobo needs to continue to innovate. He also said that because Kobo is the only company in the world competing on this level which is solely focused on ebooks, it has a big advantage over its rivals.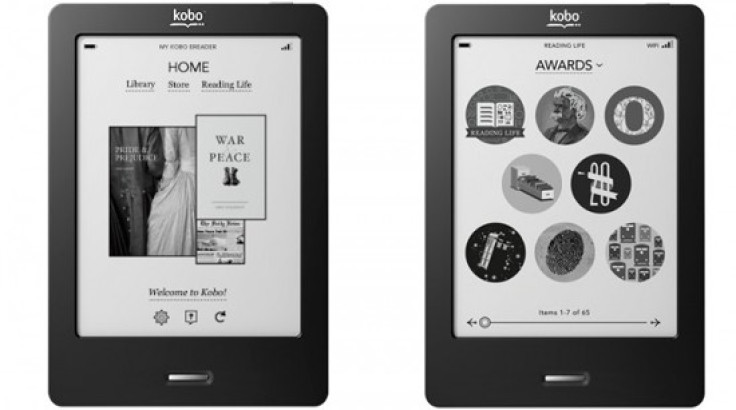 Speaking about another competitor, Apple, which last week was sued by the Department of Justice over alleged ebook price fixing, Humphreys said it is "in the market", and the company is on Kobo's radar but believes that Apple's focus is not on ebooks, especially when compared to Kobo and Amazon.
In terms of innovation, Kobo has just launched a self-publishing option for aspiring authors to challenge the success of the Kindle Direct Publishing platform which has seen a couple of authors sell over a million ebooks each.
Looking to the future, Humphreys said that continued innovation in terms of the ereader hardware along with continued expansion into new territories would be coming this year, confirming that the company had opened an Irish office only last week.
© Copyright IBTimes 2023. All rights reserved.