Kobo Glo HD review: Superb screen to rival Kindle Voyage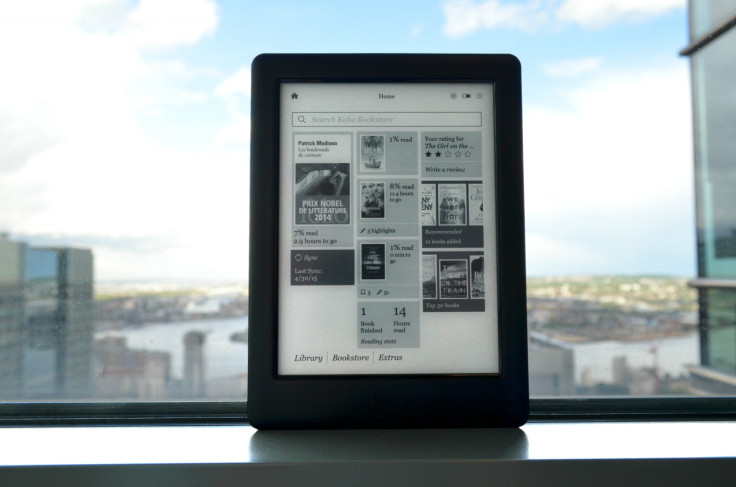 Kobo Glo HD key features
6" Carta E-Ink touchscreen
1448 x 1072 resolution (300ppi)
180g
4GB memory (3,000 eBooks)
Kobo released the latest device in its Glo range today (1 June), hoping to entice readers yet to make the jump to the digital format by aiming for a simple and user-friendly design backed up by a brilliant screen.
IBTimes UK has spent the last month getting familiar with the Kobo Glo HD to see whether it can live up to these promises, while testing how well it can compete with rival devices, like the Kindle Voyage and Kindle Paperwhite.
Kobo Glo HD: Design and feel
Kobo has followed its minimalist design ethos with the Glo HD, eschewing any additional buttons or ports beyond a power button and micro-USB port. The device instead relies almost entirely on its touchscreen for performing functions like turning pages or adjusting the screen's lighting. The only real compromise with such a simple design is that the screen is more prone to being covered in smudges and smears from wet or dirty fingers.
Unlike the higher-end range of Kobo Aura ereaders, the Glo HD opts for a compact design that is small enough to even fit a trouser or jacket pocket. A dimpled rubber back also means it holds well in the hand. However, its build quality is not quite at the level of Amazon's flagship Kindle Voyage ereader with a slight creakiness to the front plastic felt when held tightly.
A lack of expandable storage is a departure from previous Kobo devices. However, the ability to carry a library of up to 3,000 ebooks should be enough to sate even the most voracious of bibliophiles.
Kobo Glo HD: Screen
Rakuten boasts that the Kobo Glo HD offers the highest resolution at the lowest price. The 300ppi screen offers a better resolution than even Amazon's top-of-the-range Kindle Voyage, giving what it calls a "clear print-on-paper experience".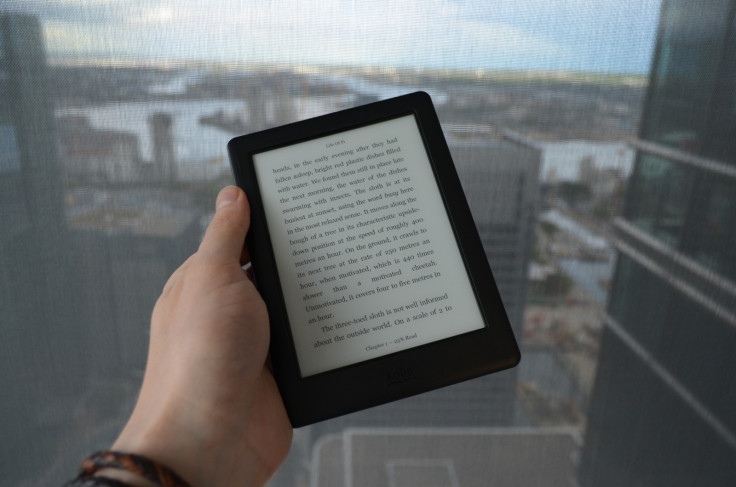 Various font options are available with the Glo HD, offering a highly-customised reading experience. Eleven different fonts to choose from may seem excessive for an ereader but 48pt-size options can prove useful for anyone who's forgotten their reading glasses.
The Kobo's Carta e-ink screen also performs well in bright sunshine, as well as at night thanks to its inbuilt ComfortLight that utilises a micro-thin coating for even light distribution on the screen.
Kobo Glo HD: Software and performance
Unsurprisingly, Kobo is unable to compete with Kindle devices when it comes to the selection of books available in its online store. This is a common complaint against Kobo, however one that's not entirely justified considering its catalogue of more than 4.7 million titles.
Where it fails to stand up against the world's biggest book retailer, it makes up for it in other areas − 15 file formats are supported, including ePub and ePub3, which will be invaluable for some but entirely unnecessary for others.
The 1GHz processor is capable of handling the demands of the HD screen, although there is a perceptible lag when turning pages.
Within this review's timeframe it is impossible to test Kobo's claims that the Glo HD can last for two months on a single charge. After one month of use, the battery symbol display only depleted to half, even with the power-draining WiFi always enabled.
Kobo Glo HD: Cost and conclusion
At £110, the Kobo Glo HD is around the same price as the Kindle Paperwhite. On its website Kobo even pits the Glo HD directly against the Paperwhite to demonstrate how it outperforms its rival in terms of specs. Even when put alongside the Kindle Voyage the Glo HD is capable of holding its own in terms of its design and screen.
The biggest drawback to the Kobo Glo HD, however, is the size of its online book store when compared to what is on offer from Amazon. In its defence, the Canadian firm's store is steadily growing and Kobo also allows readers to view files in a broader range of formats, which can be handy for anyone wanting to use their ereader for more than just reading books, such as browsing academic articles.
Its user-friendly interface makes the Kobo Glo HD a good option for first-time ereaders, with Kobo president Michael Tamblyn calling it "the perfect device for the booklover who hasn't made the jump to digital". At this price, it would be hard to disagree.
Kobo Glo HD: Scores
Design: 8/10 − compact and lightweight
Build quality: 8/10 − a bit creaky when held tightly
Screen: 10/10 − better resolution than the Kindle Voyage
Overall: 9/10 − great screen at a great price, only let down by its 'limited' book selection
The good:
Excellent display
Competitive price
The bad:
Smaller eBook store than some competitors
© Copyright IBTimes 2023. All rights reserved.