Kodak, one of the most instantly recognisable names in the photography industry, has had its plan to exit bankruptcy approved ending a 125 year history as a camera company.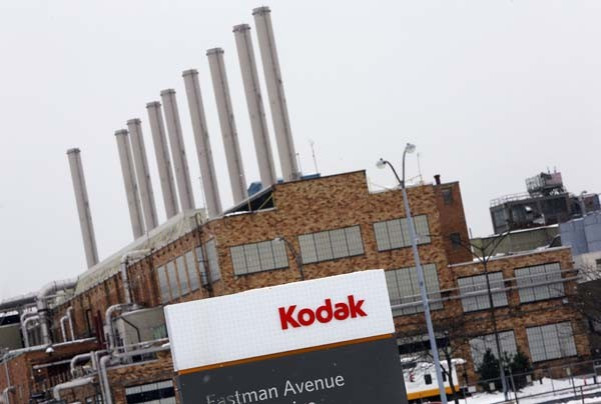 The Eastman Kodak company sold its first camera, simply called the Kodak camera, in 1888 and over the intervening 125 years has become an instantly recognisable name in the imaging industry.
That however has all come to an end in New York after US bankruptcy judge Allan Gropper approved plans for the company to exit bankruptcy and become a company focused on creating, building and selling enterprise grade printers.
In truth the end of Kodak's long and storied history in the photography industry began years ago and was confirmed in January 2012 when it filed for bankruptcy, citing $6.75 billion (£4.31bn) of debts. The company was weighed down by huge pension costs but more importantly it has hamstrung by its own inability to grasp the digital revolution soon enough, clinging onto the physical film technology which is led the market in.
Antonio Perez, Kodak's CEO, said that follow the approval of the court, an exit from bankruptcy was imminent:
"Next, we move on to emergence as a technology leader serving large and growing commercial imaging markets," he said, adding the company will have a leaner structure and a stronger balance sheet.
55,000 job losses
Going into bankruptcy early last year the company had some 17,000 employees. It will exit bankrupty with roughly half of that number. Highlighting its rapid fall from grace, Kodak has now shed over 55,000 jobs in just the last decade.
It has spent $3.4 billion on attempts to turn the company's fortunes around with no success.
Kodak has sold or spun off the majority of its assets, including all of its consumer-focused operations. It failed however to realise significant value for its portfolio of patents, which is suggested as the main reason it was forced to sell its core business and reinvent itself.
As part of the bankruptcy process Kodak was able to resolve a major issue with retirees over its pension contributions, but shareholders were not so lucky and will receive nothing for their stake in the company.
While secured creditors will receive payment in full, unsecured creditors, who are believed to be owed over $2bn, will only receive between 4 and 5 cents on the dollar.
Value is not there
"This comes on a day when many are losing retirement benefits, and many are finding that their recovery as a creditor is just a minute fraction of what their debt is," Gropper said. "But I cannot decree a larger payment for creditors or any payment for shareholders if the value is not there."
Kodak plans to emerge from bankruptcy as early as September 3, its attorney Andrew Dietderich said at the hearing in US Bankruptcy Court in New York.
The Kodak name may live on, but unless you work in the printing or publishing industry you are unlikely to hear of it ever again.