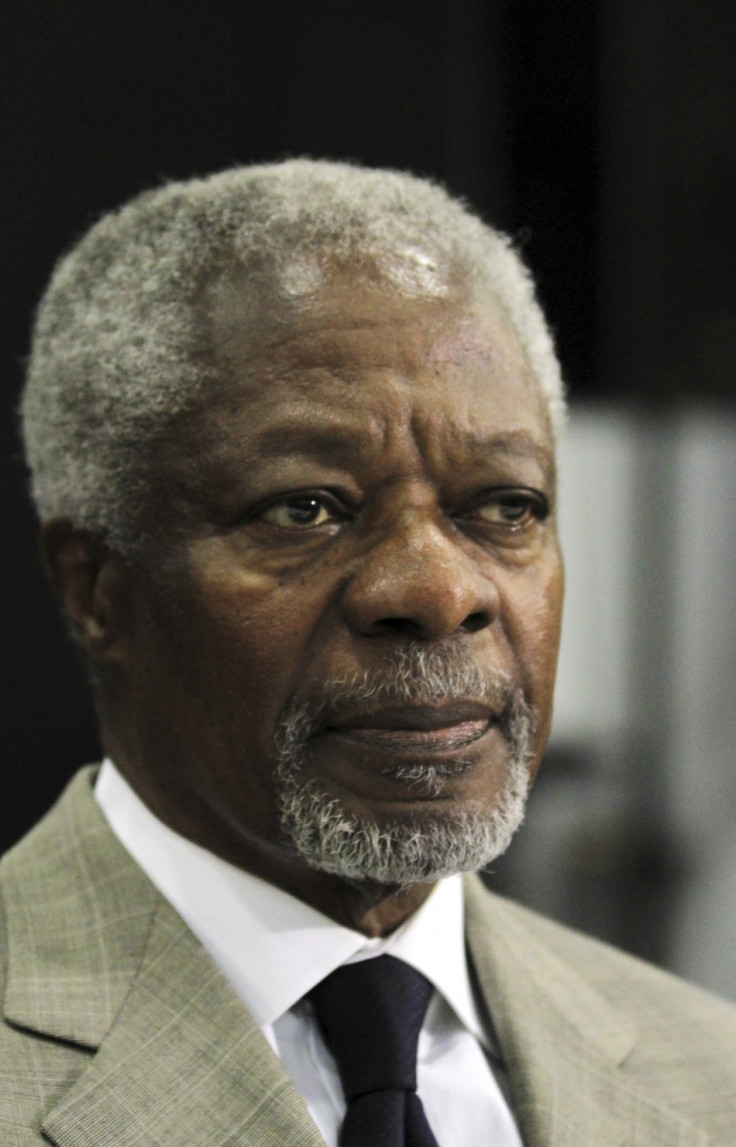 Former UN secretary-general Kofi Annan has been appointed joint United Nations-Arab League envoy on the Syrian crisis.
His successor, Ban Ki-moon, and Arab League secretary-general Nabil Elaraby, made the decision.
The Ghanaian diplomat "will provide good offices aimed at bringing an end to all violence and human rights violations, and promoting a peaceful solution to the Syrian crisis," a UN statement said.
His brief is to work in line with the latest UN resolution on Syria, which backed an Arab League plan for Syria's President Bashar al-Assad to step down. He will also foscus on the deteriorating humanitarian situation in the country.
"He will consult broadly and engage with all relevant interlocutors within and outside Syria in order to end the violence and the humanitarian crisis," the statement said.
Annan will be expected to find a peaceful and inclusive solution that is "Syrian-led".
The UN said that more than 5,400 people have died in the year of conflict. It stopped updating the death toll in January because it was too difficult to get reliable information.