Check out all the deadline day action live as it happens here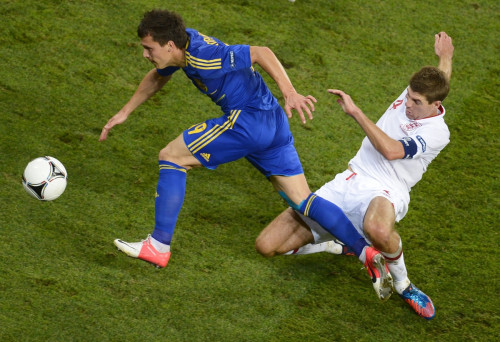 Liverpool are ready to confirm a deal with Yevhen Konoplyanka but Ukrainian side Dnipro Dnipropetrovsk are holding up the discussions, according to the winger's agent.
The Reds started pursuing the Ukrainian star after failing to land Mohamed Salah in the final weeks of the January transfer window and Brendan Rodgers is reportedly desperate to seal at least one signing before deadline day comes to a close.
Reports have swirled that complications are making it a possibility that the deal won't go through and Konoplyanka's agent says it's because of his current side.
"We are still working but the problems aren't coming from the player," Oliver Cabrera told Goal. "The club don't want to sell him at the moment.
"We aren't sure about whether we will find a solution but we are working."
Liverpool had been concerned that Tottenham might make a late swoop for Konoplyanak but Tim Sherwood insisted that the club have a 0% chance of signing any players today, including the 24 year old.
"I don't think there's any mileage in Konoplayanka," he told reporters.
"Zero chance (of any more signings). Very relaxed. It's not always the way, just to buy players. We need to put things together, like a jigsaw here, and I've got real trust in the players that we've got."
This leaves Liverpool in the driving seat for Konoplyanka but the side will need to convince Dnipro to part with a player who has become integral in their line-up over the last seven years.
Former Reds defender Jamie Carragher spoke on Sky Sports earlier today about the possible move and argued that while Konoplyanka might not be the player that Liverpool desperately need they do must get a deal over the line to prove they're serious about transfers.
"I think it's essential that Liverpool get him in the fact that they missed Salah, they missed players in the summer and I think it's important they get this one over the line," he said.