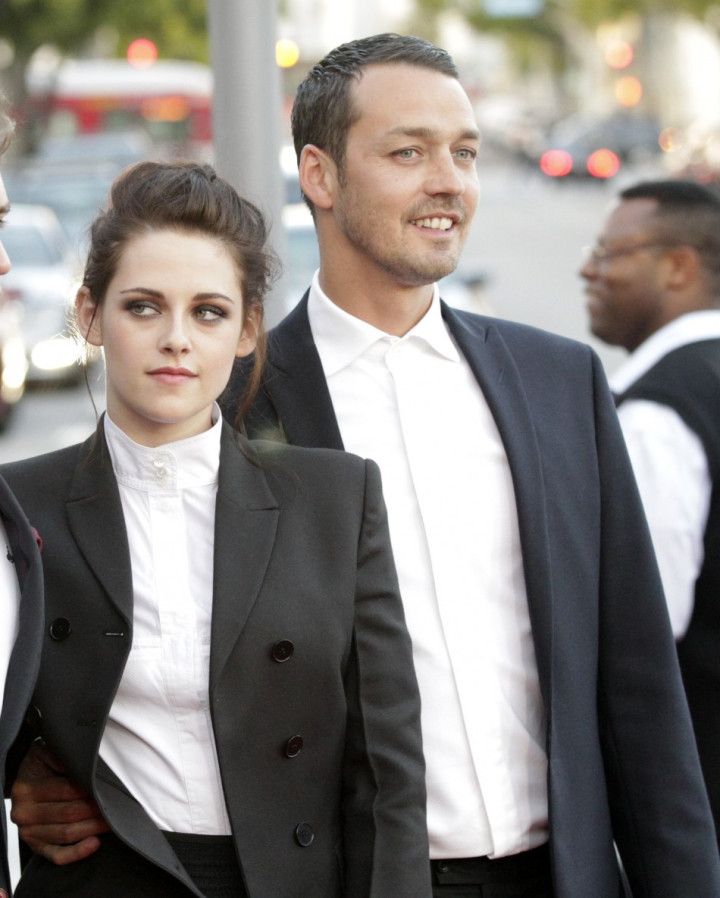 Kristen Stewart has been targeted again with reports claiming that she was spotted with a man who looks like Rupert Sanders, the married director she had an affair with.
According to multiple reports, Stewart, who was dressed in her signature skinny jeans, Converse and hoodie was seen getting into the passenger seat of a black car after a night out with friends at Mexican restaurant Malo Taqueria in Silver Lake, California.
Celebrity gossip website, Hollywood Life claims that it was "man who looks very similar to Rupert Sanders." Adding on, the vehicle appeared to be a black Acura, one of the same model owned by Sanders.
However, Gossip Cop is reporting that the person in the picture is not Sanders and the photo was taken on 19 April, before Pattinson left for Los Angeles.
"Kristen Stewart went out with a group including Robert Pattinson's friends on Friday, before he left Los Angeles, and then left without anyone even resembling Rupert Sanders," Gossip Cop writes, "When we double-checked with a source close to Stewart about this latest absurdity, the person literally laughed."
Stewart and Pattinson have appeared very much back on track and were spotted together at the Coachella Music Festival in Indio, California. Pattinson even made a big statement of his love for Stewart by presenting her with a £30,000 limited-edition fountain pen on her 23rd birthday.
Stewart is set to return in the Snow White And The Huntsman sequel later this year, but Sanders has been dropped from the project.
"It's gonna be f--kin' amazing. I'm so excited about it, it's crazy," she said, "The other day I said that there was a strong possibility that we're going to make a sequel, and that's very true, but everyone was like, 'Whoa, stop talking about it.' So, no, I'm totally not allowed to talk about it."