A 15 Minute Chat With Kristen Stewart for $500,000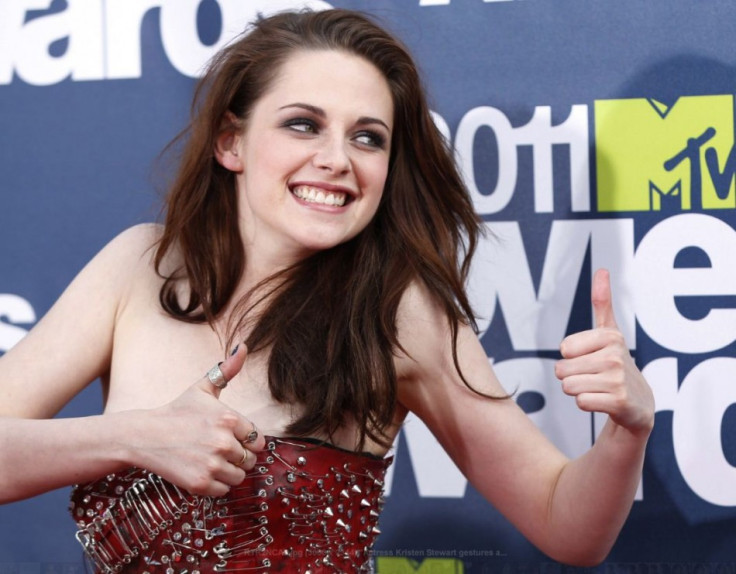 A Saudi prince has reportedly paid $500,000 to have a 15 minute chat with twilight star Kristen Stewart. This meeting was apparently negotiated by Hollywood bigwig Harvey Weinstein.
The prince had approached him for a chance of a meet and greet with his favourite star, Stewart. Weinstein also stated that when he put across this to Stewart, her first response was 'How much?' "And Kristen sits with the guy for 15 minutes," Weinstein stated of the deal he brokered.
Stewart donated the funds to charity as part of a deal for the Hurricane Sandy relief and the meeting took place in Madison Square Garden in New York, in December last year.
Meanwhile, according to Star magazine, the 23-year-old actress who split with her co-star and boyfriend of four years, Robert Pattinson, thinks that Zac Efron of High School Musical fame would be the perfect rebound to help her move on from the broody Brit.
Pattinson and Kristen Stewart split up recently for the second time after she got back in touch with Snow White and the Huntsman director Rupert Sanders. All hell broke loose between the perfect pair last year when Stewart confessed to having an affair with Sanders behind Pattinson's back. She also issued an apology later for cheating on Pattinson.
"Kristen's relationship with Rob was so tense," an insider said, "She's ready to have a good time, and wants to date a completely different type of guy."
However, Stewart is not looking for a serious relationship with Efron, who hasn't had a serious girlfriend since his long-term relationship with Vanessa Hudgens
"He's a bit of a playboy," the source added, "so he wants to keep his partying lifestyle intact. He's not looking for anything emotional, and Kristen doesn't want anything serious. This could work out great for both of them!"
© Copyright IBTimes 2023. All rights reserved.