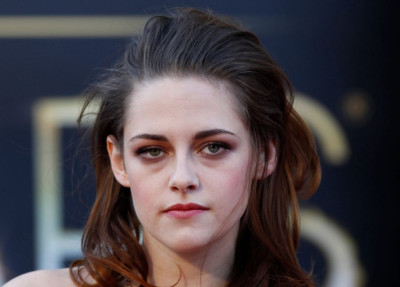 Kristen Stewart is reportedly "terrified" of her new role in the upcoming sci-flick Equals, in which she will work with Jennifer Lawrence's boyfriend Nicholas Hoult.
In a recent interview, the 23-year-old actress was reported as saying, "I can't I believe agreed to do it."
"I'm terrified of it," she added. "Though it's a movie with a really basic concept, it's overtly ambitious. In 'Equals,' things go wrong because you can't deny the humanity in everyone. It's the most devastating story."
However, she added that she "trust" Drake Doremus's instinct, who is directing the film.
"I trust Drake's process and I know we will do something really natural and real," Stewart said. "But I told Drake, 'Don't expect that I am going to be able to do this. It's too hard.' But he wouldn't take 'no' for an answer. I've given directors disclaimers before, but never this much."
"It's a love story of epic, epic, epic proportion," Stewart said. "I'm scared."
Meanwhile, the 30-year-old filmmaker revealed his reasons for choosing the Twilight actress and Hoult for the lead roles. He added that he had previously approached the Hunger games actress, but she turned down the role.
"Jen and I worked together before and she was fantastic," he said, "It's exciting to talk about the character with different people, but it became evident in my head that Nick and Kristen would have great chemistry."
It was previously reported that the Academy Award winning actress is not fond of Stewart and was not happy that her boyfriend, will work with her.
"She doesn't trust her," a source close to Lawrence told the publication.